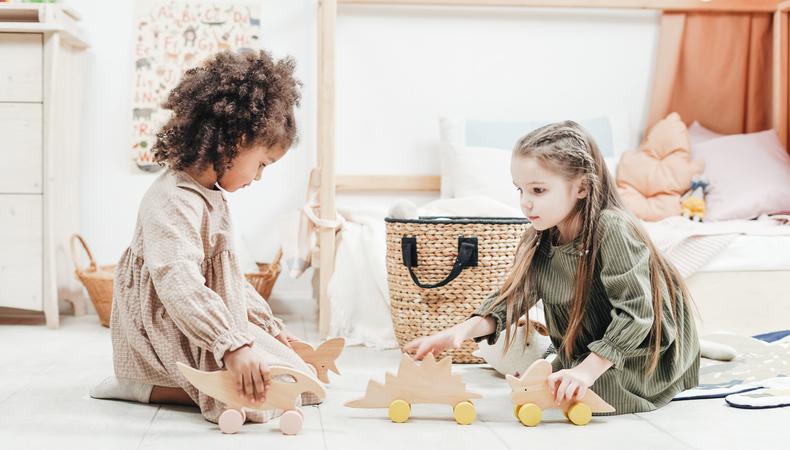 There are plenty of opportunities for young talent this week, including chances to work directly from your home. A music video for TikTok is looking for talent to film scenes using their webcam while Seventeen Magazine wants teens to vlog about their experience with COVID-19. Also, the feature film "The Hottest Summer" is seeking talent for shooting later this year, a YouTube DIY interior design show needs talent for a bedroom makeover this fall, and more!
BEDROOM MAKEOVER
A YouTube DIY interior design show is looking for talent, aged 7–12. Talent will receive an "extremely cool bedroom makeover" and get featured on the show. Shooting is on Nov. 20 in Los Angeles, CA. Talent will be paid $150 per day, plus the free interior design makeover. Apply here!
TIK TOK MUSIC VIDEO
A narrative music video is seeking female talent, aged 8–15, for a lead role. The video tells the story of a daughter separated from her mother, a nurse. The narrative will be told through desktop screen-capture. Talent will play the sensitive Bea, who has a knack for social media. Talent should submit video of improvised "vlog-style" messages about why your mom is your hero and facial reactions to old photos, all shot by a webcam. All scenes will be shot from talent's home. Talent will be paid $150 per day. Apply here!
SEVENTEEN MAGAZINE VLOG: "I'M LIVING WITH COVID-19"
Seventeen Magazine needs talent, aged 15–19, willing to vlog about their experiences with COVID-19. Talent must either be infected with COVID-19 or living with someone with that diagnosis and be able to give a candid on-camera account of the experience. The aim of the project is to create a platform for this sensitive topic. Talent will vlog their experience from home for at least one week. This is an unpaid opportunity. Apply here!
"THE BIG LEAP"
A 20th Century Fox TV pilot is casting talent, aged 9–10, for background roles as kids. "The Big Leap" stars Teri Polo ("The Fosters"), Matt Lucas ("Doctor Who"), Ser'Darius Blain ("Jumanji: The Next Level"), and Raymond Cham ("Mech-X4") as a group of underdogs competing for a reality competition series about staging a hip remake of "Swan Lake." Shooting will take place on April 7 in Chicago, IL. Some roles require wardrobe fittings prior to the film date. Talent will be paid. Apply here!
"AMONG WILD BEASTS"
A proof-of-concept short film is looking for white talent of any age for background roles as town folk. The story takes place in a Wisconsin farming village in the 1990s. All filming will take place in Wisconsin with dates TBD. Talent will be paid $125 per day, plus food and travel, with rates negotiable. Apply here!
"THE HOTTEST SUMMER"
The feature film "The Hottest Summer" is casting female talent, aged 15–21, to play a principal role. Talent will play the outsider Deb, who walks her own path and speaks in a soft, ethereal voice. Shooting will take place the second week of May through the second week of June in Massachusetts. The production is nonunion, but will match SAG-ULB rates. Apply here!
THE UNIVERSITY OF MINNESOTA PARENT TRAINING PROGRAM
A training program in development from the University of Minnesota needs nonwhite talent, aged 6–12. The short videos will recreate common parent-child interactions to teach effective parenting skills to families having recently migrated to the United States. The production wants talent with origins in Mexico, Central America, Somalia, Ethiopia, Arabic-speaking nations, and the nations of Southeast Asia. Shooting will take place in early April in Eugene or Portland, Oregon. Talent will be paid $25 per hour. Apply here!