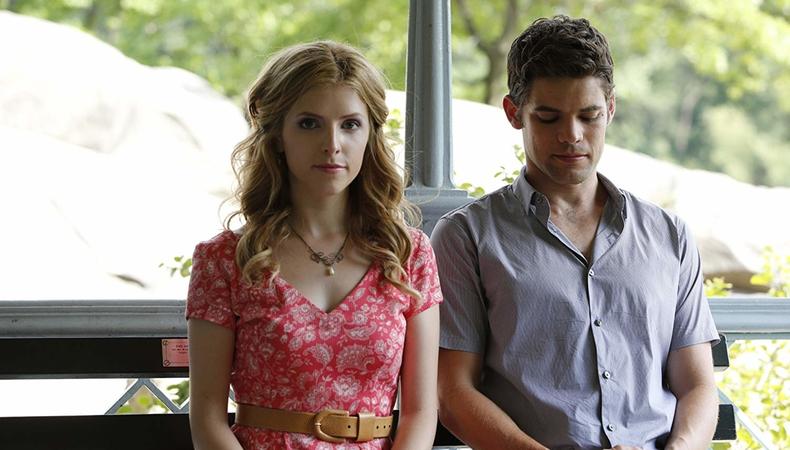 NYC-based talent has six opportunities to appear on stage and screen this week. These paying gigs include a production in Portland, Maine for Equity actors, a series of web spots for the MTA, and an internal pitch video for a media company. Plus, a basketball shoe commercial needs athletic talent and Slooh, a company that live streams telescopic footage of the night sky, needs a long-term host. Read through our roundup of auditions in New York and the surrounding area and find one to apply to today!
"THE LAST FIVE YEARS"
A Portland, Maine production of "The Last Five Years" is casting NYC-based Equity actors. The play follows a relationship, marriage, and eventual break-up between a novelist and a struggling actress. The production is casting the couple. Cathy Hiatt is a role for a female-identifying actor, aged 23–28. The role requires comedic chops and a mezzo/belt singing voice to Eb5. Jamie Wellerstein is a role for a male-identifying performer, aged 23–28. Jamie is a "charismatic, neurotic Jewish leading man." Performers should have a rock Bari-Tenor singing voice up to Bb4. Rehearsals begin on April 9 and the show runs from April 30–May 19. Actors will be paid $696 per week under an Equity LOTR Non-Rep Agreement. An Equity Principal Audition is scheduled for Dec. 12 and 13. Apply here!
SUBWAY WEB APP COMMERCIAL
A series of 10-second web spots is casting principal actors for an NYC-based shoot. The spot will be used on an app that helps users navigate the city's subway system to help them save time. The production is casting male and female talent, aged 20–35, to play creative professionals and entrepreneurs. Talent should be young, hip, and savvy. The shoot will take place on Dec. 18 or 19 in NYC. The shoot day is expected to be 3–4 hours long. Talent will be paid $500. Apply here!
LG PC INTERNAL PITCH VIDEO
An internal corporate pitch video is casting two non-speaking roles. The video is for HSAD's Home Entertainment Division. The production is casting two Caucasian male actors, aged 27–36, to play creative and entrepreneurial types. One is for a leading role, which can also be played by an ethnically ambiguous actor, the other for a background part. Both characters should look and act like they work at a hip ad or marketing agency, have no ironic facial hair, and be pleasantly attractive. Talent should look more like someone at a start-up or in a design firm than a corporate office. Filming takes place at HSAD's production studio on Monday, Dec. 10. Talent will be paid $750 for the deal, with meals provided. Talent must have their own wardrobe. Apply here!
SLOOH
The interactive telescope streaming channel, Slooh, is casting an anchor for its live streams. The company owns and operates 17 online telescopes, which provide more than 20 hours of nighttime coverage. The live streams, featuring narration from hosts, are syndicated to major media outlets. The company is seeking a lead host and spokesperson to join a network of in-house commentators and expert guests. Slooh is seeking male and female talent, aged 27–39, to join the channel as the lead anchor. Applicants should have a college degree, and a degree in anthropology, astronomy, or physics is a plus. This long-term position involves hosting three to five live streams per week at the company's Washington, Connecticut headquarters. Some live streams can be performed remotely via Skype. The position requires significant upfront and ongoing training on-site at the company's HQ. Talent will be paid an hourly or daily rate, as well as receive equity in the company upon long-term commitment. Apply here!
PERSONAL FINANCE WEB VIDEO
A web video for a personal finance company is casting NYC-based talent. The video focuses on telling real stories of people struggling with their finances. The production is casting non-acting male and female talent, aged 25–75, to share, in an interview format, their stories of a real financial mistake or a life event that helped them grow, either personally or financially. Stories do not need to be related to employment or be life-altering and should avoid financial investments such as stocks. Shooting will take place for an hour on either Dec. 19 or Jan. 7 in NYC. Interviewees will be paid $200 for an all-in, one-time buyout. Apply here!
BASKETBALL SHOE COMMERCIAL
A shoe commercial is casting a shoot in NYC. The production needs fit male talent, aged 18–30, to portray high school basketball players. Talent must have athletic ability and basketball skills are preferred. The shoot requires dribbling, shooting, and other basketball moves. Shooting takes place during the week of Dec. 10 and pays $100 per day. Apply here!