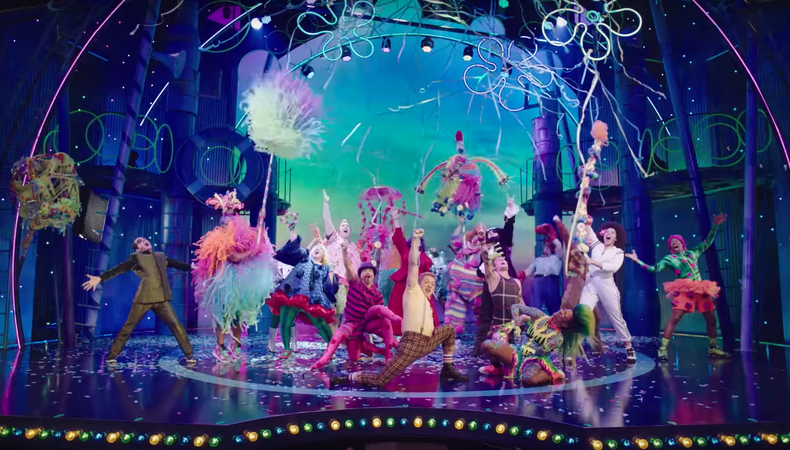 There are lots of great auditions in Los Angeles and around California for roles on the stage and screen. A production of "Into the Woods" needs actors with great singing voices, the national tour of "SpongeBob Squarepants" is seeking skateboarders, a reality series on Bravo TV is looking for women married or engaged to doctors, and more!
SKATEBOARDERS FOR "SPONGEBOB SQUAREPANTS" NATIONAL TOUR
The national tour of the hit Broadway musical "SpongeBob SquarePants" needs male talent, aged 18–31, with skateboarding skills. The musical, based on the popular cartoon, is seeking talent to play grungy rock and roll band members miming guitar playing while skating. Talent must have strong dance skills with tap skills a bonus. The production is also open to inline skaters or rollerbladers. The tour runs nationally. Talent will be paid $450 per week plus housing allowance per diem while traveling. Apply here!
"INTO THE WOODS"
A production of "Into the Woods" at the Hollywood Bowl needs male and female talent. The show is part of the 2019 summer season presented by the L.A. Philharmonic. Talent should have excellent singing voices, be comfortable moving, and comfortable with a truncated rehearsal period. Available roles include the Prince's Steward for male talent, aged 20–39, Florinda and Lucinda for female talent, aged 18–39, Rapunzel for female talent, aged 18–39, and more. An Equity Principal Audition takes place on May 6. Rehearsals begin on July 8 for a July 26–28 run. Talent will be paid under the terms of an Equity LOA-PP ref WCLO Agreement, $182.96 for each performance, and $18.96 per rehearsal hour. Schedule your audition here!
SHAKESPEARE ORANGE COUNTY 2019 SEASON
The Shakespeare Orange County company is looking for diverse male and female talent, aged 18–65, for roles in their 2019 season. Shows include "Much Ado About Nothing," "Antony and Cleopatra," and "Zoot Suit," all running this summer. The season rehearses and runs in Santa Ana, California. Contracts vary per show and role with Equity Guest Artist Agreements available. Apply here!
REALITY TV SERIES ON BRAVO
A reality series on Bravo TV is seeking women, aged 18 and older, who are married or engaged to doctors. Shooting takes place in Los Angeles area and contracts are negotiated with Bravo TV. Apply here!
UNTITLED MENTAL HEALTH FILM
An independent feature film about mental health is looking for female talent, aged 18–34, to play the lead. The film follows a woman who meets a boy at an assisted living home where young adults cope with mental health issues and they help each other. Shooting will take place in mid-May in Palm Springs, California. Pay is TBD. Apply here!