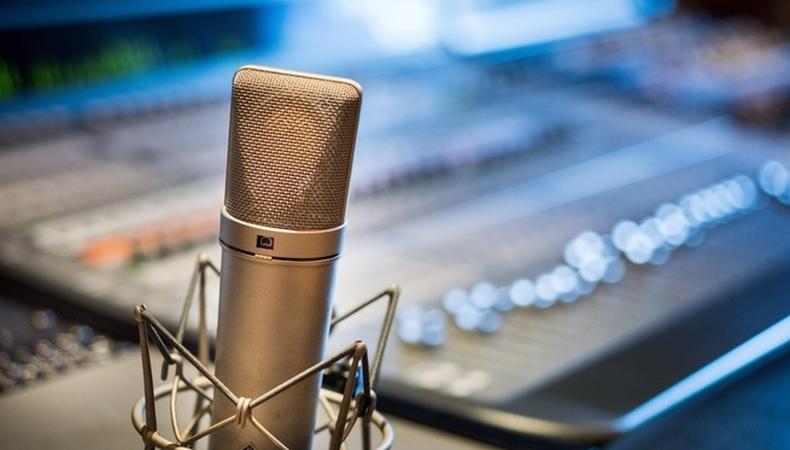 If being in front of the camera isn't for you, have no fear! Backstage has many opportunities for voice talent across the nation. Whether you want to add something new to your resume, gain an extra skill, or take a break from screen and stage, there are roles for you. Star in an instructional video for a major corporation, a video game, a radio play, and more, all in this week's voiceover casting roundup.
"THE I.T. EXPERT"
A large corporation is seeking a British female for a voiceover gig! The actor will record an instructional video about I.T. and the benefits of a product or service while backed with dry humor. She should be in her late 20s to early 40s and have a dry and well-timed, neutral British accent, with a slight smile and a hint of quiet authority. The video will record the week of Aug. 13 in New York City, and talent can be paid up to $500. The role includes one in-person, half-day session and up to one secondary, shorter session as needed. Apply here!
"TIME LOOP"
Be the voice behind virtual reality in this exciting opportunity! Piehole Live Arts is seeking voiceover artists for an animated VR experience that takes place on a ship that gets stuck in a time loop. Ten male and female voice actors of varying ethnicities, aged 18–70, are needed for different roles. Recording will take place in New York City starting in late September and will continue through early October. Talent will be paid $60 per hour. Apply here!
"HEADLINER: NOVINEWS"
Have the chance to put your voice in the video game "Headliner: NoviNews." The game is described as a short media bias adventure where a player controls the national news and its impact on his career, society, and family. Female talent, aged 18–35, from Portland, Oregon or Seattle, Washington is needed for a supporting role. The recording session will take place prior to Aug. 10 and selected talent will receive some pay. Apply here!
"MINOR CT."
Sixteen Los Angeles–based male and female voice actors, aged 8–80, are needed for various roles in "Minor Ct.," a radio play set in the fictional town of Dansfield, anywhere, USA, and the inhabitants of Minor Ct. The story follows Tommy Westerberg, a shy child with a big imagination, who retreats from the struggles of his life to create a podcast in an imaginary world. When the podcast seeps into the real life setting of Minor Ct., family, friends, and neighbors find themselves as part of Tommy's creation. Recording will take places in Los Angeles, with dates TBD. Each character voice will receive $100 per day. Apply here!
COMMERCIAL, VOICE ACTOR
Visual Country is seeking a male or female voice actor, aged 24–36, with an upbeat, energetic personality for a 30-second commercial promoting a water and beverage brand. Also needed are two shorter variations of the script for 15-second cutdowns. Talent will have to land humor-driven lines. Recording date is currently TBD in NYC. The role pays $1,000 for a session and in-perpetuity usage licensing, with a higher rate negotiable if talent is able to self-record and send files digitally. Apply here!
Check out Backstage's voiceover audition listings!