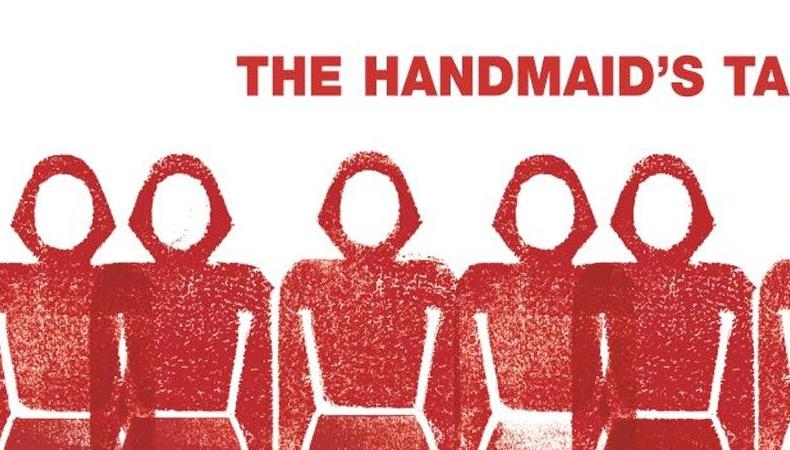 Inmate Washington may be skipping the chow line for the foreseeable future. Samira Wiley, of "Orange Is the New Black" fame, is about to clock in at another online content slinger, Hulu. The streaming service is bringing to life Margaret Atwood's acclaimed novel "The Handmaid's Tale." The straight-to-series pickup will follow the original novel's plot about a dystopian America, now known as Gilead, which is ruled by religious fundamentalists who detain any of the remaining fertile women so they can repopulate their devastated world. The series about sexual servitude will also feature, Elisabeth Moss, Max Minghella, and Ann Dowd. The project will begin filming in early September and will remain under the guidance of veteran casting office Bialy/Thomas, who will continue on with the first season. Toronto will host the production that is set to premiere in 2017.
Everyone wishes they could turn off their devices and live off the grid every once in a while but for the characters in new film "My Abandoment," their trip lasted a little longer. The project, based on the novel by Peter Rock and directed by Debra Granik, will prove that even if you're in the middle of nowhere there is still the possibility of intrusion. The film tells the story of a tree hugger and his 13-year-old daughter who secretly live off the land in a restricted nature preserve until forced to reenter the world when a jogger reports them to authorities and forces them out of seclusion. The Barden/Schnee-cast project is currently only one cast member deep, Casey Affleck, but additional announcements are expected before production begins in October. Filming will take place in and around Portland.
Cameras just started rolling on John Turturro's new project, "Going Places." The triple-threat creator, who wrote the screenplay for the film, will also direct and star. The multi-talented Turturro isn't going in alone, though; casting director Todd Thaler is making sure he's surrounded by good company and has added stars Susan Sarandon, Bobby Cannavale, and Audrey Tautou to the comedy about a band of misfits who cross paths with a hairdresser with a penchant for firearms. The New York-based production is currently shooting and will continue filming through September with an eye toward a 2017 release.
Seth MacFarlane is claiming another hour of Fox's schedule. His new project, "Orville" (also known as the Seth MacFarlane Project), is setting up its series order for a 2017 debut. The live-action series, a first for MacFarlane, will follow the Orville, a mid-level ship in Earth's first fleet of interstellar ships. Shooting on the project will begin in late 2016 under the guidance of casting director Sheila Jaffe.
For the latest news, check out backstage.com/resourcesto find thousands of production listings, casting directors, acting classes, agents, and more!