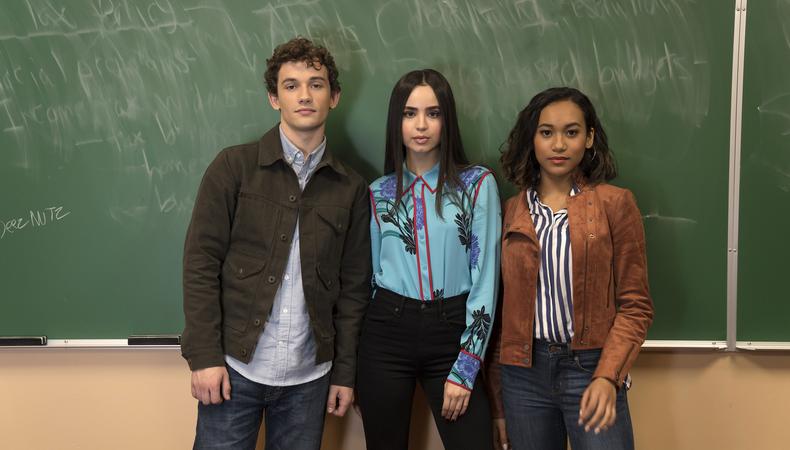 A few pretty little gigs are available throughout the country today! The new "Pretty Little Liars" spin-off series, "Pretty Little Liars: The Perfectionists," is casting background actors in Portland, Oregon. Plus, strong improv actors are wanted for a screening event for an upcoming Amazon show, Oxford University Press is casting a pair of leads for educational videos, and a short supernatural film has several roles available.
"PRETTY LITTLE LIARS: THE PERFECTIONISTS"
The new "Pretty Little Liars" spin-off series, "Pretty Little Liars: The Perfectionists," is casting a variety of actors for background roles. Talent, aged 18 and older, of all genders and ethnicities is wanted to appear in the series. The production is especially seeking talent who looks 18–25 years old to play college students. Filming will take place from Oct. 17–Jan. 25 in the Portland, Oregon, area. Pay is $12 per hour. Apply here!
AMAZON EXPERIENCE
Casting is currently underway for an in-world experience at an exclusive screening of an upcoming Amazon show. Talent, aged 21–50, is wanted to portray doctors, nurses, receptionists, security guards, and more. Strong dramatic improvisation skills are required. The event will take place on Oct. 22 in New York City. Pay is $40 per hour for four hours minimum. Apply here!
OXFORD UNIVERSITY PRESS EDUCATIONAL VIDEO
Two actors, one male and one female, aged 18–21, are wanted for a pair of lead roles in educational videos for Oxford University Press. Each role is specific to a scenario for each short script and will require strong delivery and clarity. There will be an audition by appointment on Oct. 12 in NYC. Production is scheduled to start on Nov. 5 and concludes on Nov. 9. Pay is $300 per shooting day. Apply here!
"AURAS"
Join "Auras," a short film where a documentary on auras goes awry when the filmmakers encounter a young aura reader who reads their energy and forces them to come to terms with their internal and external conflicts. Female talent, aged 18–35, is wanted to play the lead roles of Amina and Dana. There are also multiple supporting roles for talent, aged 25–60. The film will shoot from Nov. 15–19 in Los Angeles and Joshua Tree, California. Pay is $125 per day. Apply here!