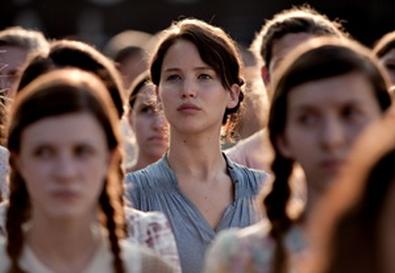 Atlanta-area actors will want to remember the code word "Idiom" this fall.

Catrett Locke Casting is casting background in Atlanta, Ga., for the feature film "The Idiom," which is reportedly the working title for "The Hunger Games: Catching Fire," the upcoming sequel to "The Hunger Games." (Similarly, extras for "The Hunger Games" were cast using the working title "Artemis.") The title has not been officially confirmed.

Jennifer Lawrence returns to star as Katniss Everdeen in "Catching Fire." The cast also includes Liam Hemsworth, Josh Hutcherson, Jena Malone, Elizabeth Banks, Woody Harrelson, Stanley Tucci, Philip Seymour Hoffman, Tony Shalhoub, Toby Jones, and more. Shooting is ongoing through the fall in Georgia.

The casting directors are seeking the following types for scenes shooting in August and September: African-American females ages 60-80 who are very thin and able to cry on command to portray a "crying grandmother" with a hunched back; a tall and muscular 15- or 16-year-old African-American female who needs to be able to cry; Caucasian women with weathered faces to portray "hard-working women that have been through a lot"; very thin Caucasian men and women with irregular teeth; very thin boys and girls age 17 or younger; African-American boys and girls age 12 or younger, who are very thin and able to cry on command; a Caucasian male ex-military or ex-policeman type who is 6-feet tall and very fit; and extremely skinny men and women of all ages and ethnicities who must be able to appear "starving and impoverished."

According to the casting directors, "This film will require very specific looks. You will all need to be pre-fitted and most likely will receive haircuts depending on the role you are cast for. If you are not comfortable please do not submit."

For more information and to apply, view the full casting notice online at BackStage.com.

The casting directors also warn background talent that "we will not allow cell phones on set or in holding… Anyone caught Tweeting or Facebooking anything about what happens on set, at fittings, about locations or anything else will immediately be escorted off set and not be able to return."

Catrett Locke Casting is also casting extras for the feature film comedy "The Internship," starring Vince Vaughn and Owen Wilson, as well as background for USA's "Necessary Roughness" and VH1's "Single Ladies."

"The Hunger Games: Catching Fire" is scheduled to be released in late 2013.