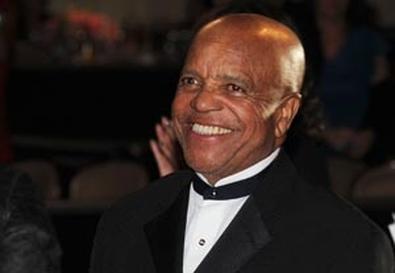 Auditions have been announced for a developmental lab of "Motown," a new musical based on the life of Berry Gordy, Jr. Bethany Knox of Telsey + Company is casting the project, which runs March 10-April 12 in New York City.

Gordy, the 81-year-old record producer who founded the Motown label in 1960, is producing the autobiographical musical with former Universal Music CEO Doug Morris and Broadway producer Kevin McCollum. The lab production will be directed by Charles Randolph-Wright, with choreography by Bradley Rapier and Patti Wilcox. "The New York Post" reported in May that Gordy "has a $100 million budget in sight" for the show.

Smokey Robinson, Marvin Gaye, "little" Berry Gordy, Stevie Wonder, and Michael Jackson will be characters in the musical, which features the work of various Motown composers. One young boy actor will play the roles of Gordy, Wonder, and Jackson as eight-year-old children. The producers are seeking African-American performers for all roles.

Equity principal auditions for the above lead roles will be held on Friday, February 24 in New York City. An Equity chorus call for dancers will be held on Monday, February 27. For more information and audition details, view the full notices on BackStage.com. (Subscription required.)

According to the Equity casting notice, the casting director says, "Because most of these characters are real people, although we are not seeking impersonators, we do want actors that evoke the look and sound of these music icons. Research photos of those you don't know and audition only if you believe you could play these characters… All actors must sing very well in the style of the characters they are portraying. All must be subtle actors who can capture the essence of this time period."