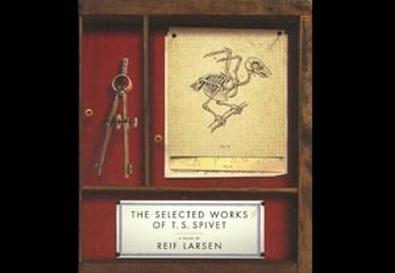 Laura Rosenthal Casting
is casting the title role in "The Selected Works of T.S. Spivet," a feature film co-written and directed by Jean-Pierre Jeunet ("Amélie," "Delicatessen"). Based on the novel by Reif Larsen, the film is currently in pre-production and is scheduled to begin filming this summer in Montreal.
Rosenthal is seeking a boy between 9-11 years old to play T.S. Spivet, a character the casting director describes as "a very special boy" who is "a prodigy with a passion for science and a knack for inventions." Seeking union and nonunion actors for this role. The film will be produced under an agreement with the Alliance of Canadian Cinema, Television, and Radio Artists (ACTRA). For more information about the project and how to submit, view the
full casting notice on BackStage.com
. (Subscription required.)
Rosenthal is a New York City-based casting director whose previous feature film credits include "Country Strong," "The Kids Are All Right," "The Company Men," "Whatever Works," "The Messenger," "I'm Not There," and "Chicago."