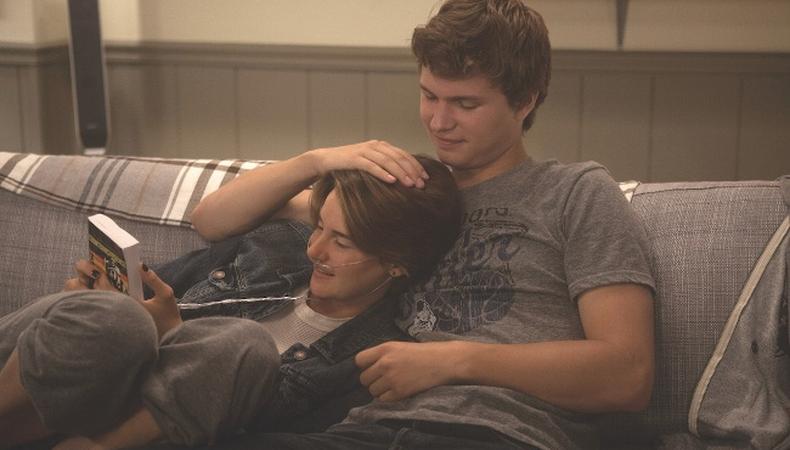 Sometimes as a casting director, you've got to fight for your choices. When it came to casting Shailene Woodley and Ansel Elgort opposite each other in the heartbreaking love story "The Fault in Our Stars," Ronna Kress had to make a serious argument for the two young actors.
"There was lots of concern at the time because [Elgort] was playing [Woodley's] brother in 'Divergent,' " she says, referring to the action film that won both actors Teen Choice Awards and Woodley an MTV Movie Award. "A lot of people were worried the audience would reject them as a couple in ['Fault'], but if you saw their audition, their chemistry just was beyond anything that anyone else had in the room together."
Kress says she absolutely felt Woodley and Elgort were the best choices for the film's leads and convinced Lionsgate and Fox to cast the two to play Hazel Grace Lancaster and Augustus Waters. "The Fault in Our Stars," based on the beloved novel by John Green, follows two teenagers who meet in a cancer support group and fall in love.
"The irony is that I think because they already knew each other and they had been working together, there was a comfort level with them," says Kress. "I will never forget opening my waiting room door and seeing the two of them talking to each other and thinking, Wow that's it! That. Is. It! And when they did the scenes together, really, there was no other choice."
Kress says the casting process, which took about three months, was very much a collaborative effort between herself, director Josh Boone, the studios, and Green, who Kress says didn't have a heavy hand in casting but whose approval was still sought. "He tweets something out to that fan base and they go crazy," says Kress. "I've never seen anything like it!"
What she describes as a "rabid fan base" for the novel left her, as a casting director, with many choices of young, talented actors in Hollywood willing to audition for the part. "We didn't do an open call because I didn't think that was necessary for a part like this, essentially because we had so many high-profile young women already throwing their hats in the ring," she explains. "We just wanted to make sure we honed in on the right people for the parts."
In addition to casting Woodley and Elgort, Kress says one of the more laborious casting tasks was finding actor Nat Wolff to play the supporting role of Isaac, a teen with cancer whose girlfriend breaks up with him when she finds out he's going to lose his eyesight. Wolff is brilliant as the film's surprise comedic element.
Kress will be working with Wolff again in the upcoming adaptation of another of Green's books, "Paper Towns," but when it comes to casting any project, her requirement for actors who audition for her remains the same: Be prepared!
"Your job is to come to this audition and be prepared, even if it's just reading for us [casting directors] at first," she says, "because then we can work on the scene and explore it a little further and really get a sense of where you're going to take it. But if you come in and you don't know your lines and you're not off-book and you're hindered by that—that is my biggest pet peeve."
Inspired by this post? Check out our film audition listings!