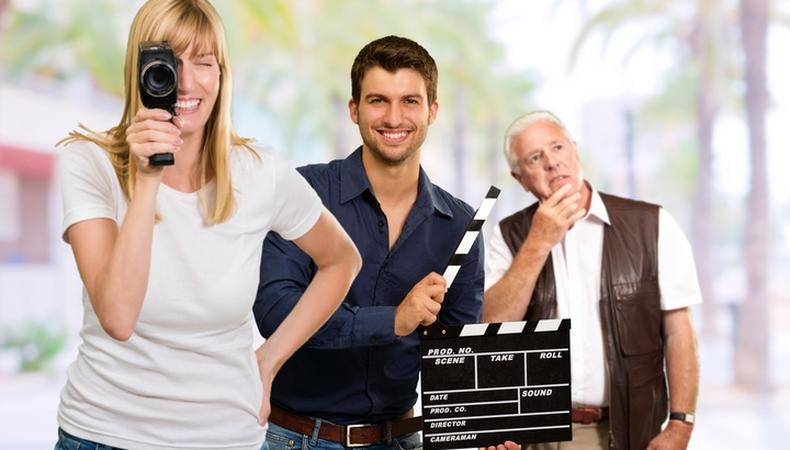 I have worked with thousands of actors over the years and cast scores of projects. Many actors I know have not understood the role of the casting director. Actors tell me that they get very nervous when auditioning for casting, or they think casting directors aren't very accessible. They are afraid to communicate with us or ask questions—even sending a thank you note after the audition feels like a big deal. Many consider the casting director the gatekeepers for actors to get that callback or even the job itself.
So let me share what exactly it is a casting director does and how most of us approach auditions and actors.
Our job is to collaborate with producers, directors, network and studios executives to cast the best talent for each role. We work to fulfill the creative vision of this team of artists. As casting directors, we get to help bring the vision of projects to life with our casting choices.
Most casting directors I know, including myself, are some of the biggest supporters of actors. We want actors to succeed! We want to help you accomplish your goals! We want you to be working, successful actors!
Here are a few tips to help you make your relationship with the casting director more successful:
1. Casting directors are on your side. We want you to do your best in your audition. We love it when an actor comes into an audition prepared, having done their homework and made strong choices. When that happens it means one less role we have to worry about. Understand that when the actor does well, it makes us look good to our producers and directors.

2. Stay in touch with the casting director. Feel free to send a postcard or drop us an email. I don't recommend doing this every week, but every few months is totally acceptable. Let us know that you just booked a role, got new representation or that you are in a showcase or play. This puts your face in front of the casting director again and reminds us of who you are.
I knew an actor who used to send out 25 postcards each week to different casting directors. He wrote a simple note on the back just saying "Hi" and touching base. He got quite a few auditions a week once he started doing that! Successful actors I know took charge of their own success, they reached out and let the world know they were there. The more you market yourself in a positive manner, the better. You never know when a role might come up!
READ: 4 Reasons You Didn't Get a Callback
3. Auditioning is the actor's time to use their creative imagination. It is their time to decide how they want to play a character. As casting directors, we like it when actors make strong choices and understand their character. But it is also important for the actor to be willing to take direction that we give them in an audition. We will fine-tune or tweak certain things and we need to see that the actor is open and willing to change it up.

I have seen a number of auditions where the actors didn't take the direction and the advice the casting director gave them and then didn't get a callback. Casting directors are trying to help when we give direction since we have insight into what the producer and director are looking for. The last thing we want to do is send an actor on the set that cannot take direction from the director. We want to know that you will be able to deliver.
4. Sending a thank you note after an audition, or after a role is booked is both a smart thing and a polite thing to do. A simple handwritten note, a postcard or email works great. As an independent casting director, I always thank producers, directors, executives, agents, or managers who I have meetings with whether I get the gig or not.
Whenever an actor who I cast, or I gave advice to, goes on to have a successful career, I feel that I share in their success. That is definitely a rewarding part of my job. The next time you go on an audition, remember that the casting director is rooting for you and is on your side. We are a friend in your corner who wants you to succeed!
*This post was originally published on Oct. 25, 2016. It has since been updated.
Lisa London is a casting director known for "Hannah Montana," "The House Bunny," and "Grandma's Boy," among other projects. Her book, "From Start to Stardom," is an A-to-Z guide about the business of acting that provides actors with detailed information about getting started, taking professional headshots, getting discovered, getting an agent or manager, the auditioning process and what casting directors look for, plus much more. It also has interviews with top Hollywood professionals such as an agents, managers, directors, and actors. For more information, visit www.fromstarttostardom.com.
Get all of your casting director questions answered by peers and experts on the Backstage Community forums!
The views expressed in this article are solely that of the individual(s) providing them,
and do not necessarily reflect the opinions of Backstage or its staff.