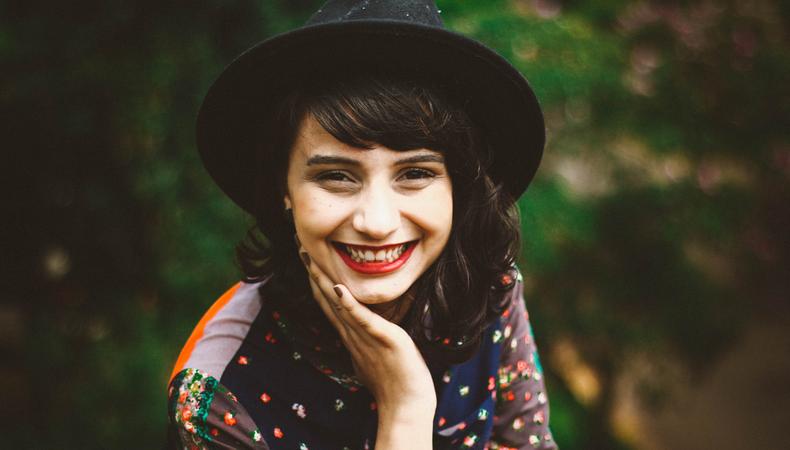 "How do I get into the audition room?"
Whether you're a seasoned pro or a recent graduate, equity or non-equity, represented or not, you've asked yourself (and your friends) this question many times.
I took this question to a group of professional casting directors, and what follows is an edited version of their advice. Remember: There are things that are within your control and some that are not. Hopefully what follows can help you with that which you can control.
1. Do your homework.
You should know the name of every CD in your city and what they cast, are about to cast, and have cast. You should know who everyone quoted in this article is. Know which directors, choreographers, and companies they have relationships with. All of this information will help guide you in the future.
Assistants and associates are your best in and do most of the grunt work. Don't be a snob. These are the people who have the ear of CD. I've seen so many actors be rude to the associates, but today's assistant is tomorrow's CD.
2. Realize that EPAs and ECCs are worth your time.
Don't let fellow actors tell you this isn't true. Kate Boka, Bob Cline, Jillian Cimini, Lauren Port, and Alison Franck would disagree.
According to Boka, EPAs and ECCs "take a lot of time and effort on the actor's part, but if you're patient, you can get in the room. I think ECCs are always a better use of your time because there has to be a music team member in the room for a singer's call, and a member of the dance department for a dance call. Chances are that the music director of choreography is working on two or three other shows that you might be right for, so it's more bang for your buck."
Port reinforces that you should only go if you're "REALLY right for it," and also to "get yourself on a CD's radar."
3. Take classes and workshops.
Many CDs and their associates teach privately and conduct master classes, workshops, and seminars. While these classes can be a major investment money-wise, they're also a major investment in your career and can serve as a stepping stone. They provide the opportunity to show your best work to and work with the CD.
This can get expensive, so plan wisely. Is the CD working on something you're absolutely right for, right now? Use your money on that class or workshop.
Some of the most popular workshops are Backstage University, Actor's Connection, One-on-One, and TVI, for example. A quick Google search of the CD will lead you to some information, but you should also bookmark these websites.
Boka says, "Plenty of Broadway dancers and choreographers teach at various studios around town. If you can't get into an audition, take their class." Just remember that you have to do your best work in these classes and ask informed question.
READ: "6 Tips to Help You Ace Your Next Open Call"
4. Self-submit.
Each CD has a different opinion on this, but it's worth your time finding out who prefers which form of contact. Once you find out, keep a record of how to contact each one.
"The number one thing I tell all of the actors I meet is, 'When you see my name on a project that interests you, you can email me your interest,'" says Port. "But it is amazing to me how rarely I ever hear from anyone. The same five actors remember that, and those are the actors who are always working."
Cline says, "I don't like to be emailed by anyone that I haven't emailed with before. I still believe in snail mail when you want to submit yourself for a show. Old-school folk seem to usually send out appointments one week away from the actual appointment day so that's always a good time to make sure your headshot hits the desk. Always make sure your cover letter is as brief as possible: a salutation, a quick sentence of how they may know you or not, and another sentence about what you want to come in for. Anything more is really too long. Even the interns don't have enough time to read a long cover letters."
5. Work as an audition reader.
When you meet or contact a CD or associate, offer to be an audition reader. It's an amazing opportunity to see what actually happens in the room. You learn what works and doesn't work in an audition, what happens behind the table, and how decisions are made. And I've seen many an audition reader land a part in the ensemble or as an understudy.
6. Stay in contact.
If we've met in any of the above situations, drop us a line when you're in something and assist in arranging tickets. CDs try to see everything. As Port says, "Work gets work."
7. Build a stellar reputation.
Your reputation precedes you. CDs talk to each other. Actors talk. Directors and choreographers talk. "Be a wonderful company member ALWAYS," says Cline. There's no reason not to be nice to everyone from the interns and PAs up to the producer.
These are some of the ways you can begin to build relationships with casting directors, and they're all within your control.
Of course, there will be times when no matter what you do, you won't be able to get into the room. But even if you're not on the list, you can and should make your interest known.
For most working actors, this career path takes time and patience. Work hard and build a reputation. Do everything in your power to make sure you do your best work when you're finally the one in the room, standing in front of us.
Inspired by this post? Check out our audition listings!
The views expressed in this article are solely that of the individual(s) providing them
and do not necessarily reflect the opinions of Backstage or its staff.