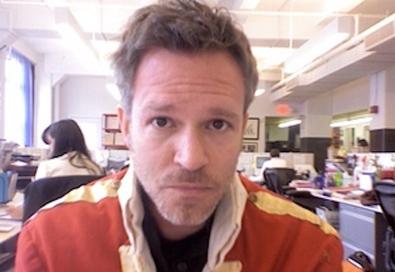 David Vaccari, a casting director at Telsey + Company, offers Backstage readers advice about auditions, both inside the room and afterward. (Hint: Don't send a generic thank-you card.)

On commercials: "Eighty percent are comedy spots. That's a trend. So subtle, funny performers who have improvisational skills are in demand."

On costumes and props at an audition: "Creative people in the decision-making process often critique an audition much like they would personally judge a piece of art. While some people appreciate Diane Arbus, a few like paintings of dogs playing poker. Generally, the note is 'This is souffle—it is not a cinder block.' "

On entering and exiting the audition: "Before the audition, actors should be prepared, detailed, accurate, and compelling at every moment. After the audition they should leave so we can talk about them. If I want to engage in chat, I will open the door to that possibility based on my schedule. Handshaking is an awkward time killer unless we are signing a treaty. If an actor is late, he should say, 'My dog ate my homework,' because no one is listening to excuses anyway. A typical mistake an actor makes is apologizing for a variety of events that preceded the meeting. I would define a graceful exit by closing the door."

On thank-you and follow-up notes: "I enjoy a thank-you note if we made a connection and the note is not generic, but it isn't necessary. Follow-up postcards should be sent when actors have something to say that is pertinent to expand my knowledge of their careers."