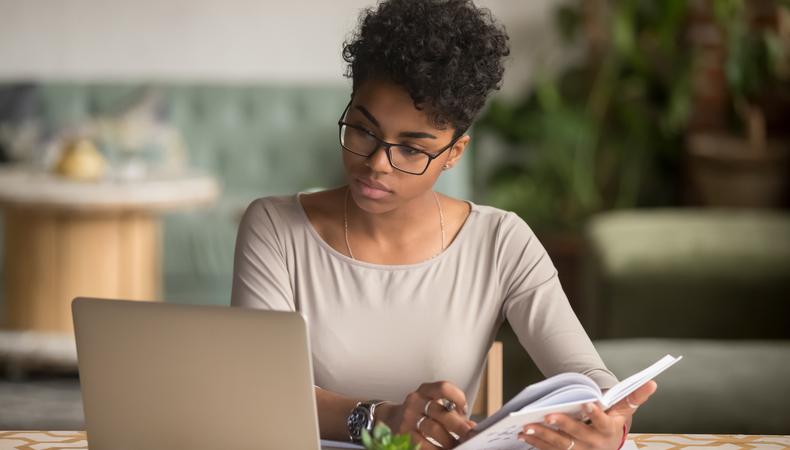 While projects across mediums have come to an essential standstill in the heat of the coronavirus pandemic, award winning theater casting director Julia Flores recently sat down with Backstage as part of its ongoing video programming, The Slate, to answer questions from actors on how to further their career, even in the current global climate. We've rounded up a few highlights below; catch the full video embed after the jump.
Take this time to research casting directors who could be future collaborators.
"I just know personally that [it means something] when actors reach out to me and say, 'I saw such and such a show that you did and I really liked it.' Familiarize yourself with the casting directors in your area, and depending on what you want, what your niche is and what you love to do, and what really speaks to you, I would say try to find casting directors that you think have projects that you would like to be a part of. Research them the same way we research you. The more information you can have going into an introduction, the more personal it is because it shows that it's not just I'm not No. 16 of a cut and paste email that you've sent to 50 other casting directors because that's just kind of impersonal. You will stand out the more specific you are."
Even today, the best actors come from theater.
"Obviously, I'm a theater girl. I mean, I've done television and film stuff, but my heart has been and always will be in theater. And maybe it's just me, but I think the best actors across the board that you find are actors who started in theater…. [But] I think you should think less about 'should I do TV or theater' and more about what you can do to strengthen your muscle as an artist to become what is going to inspire you or bring you to be the best artist that you can be. Talent is talent."
Don't do casting director outreach until there's a real reason.
"I think it's best to reach out when you see there's a need. I think if you see somebody doing a project that you're interested in, definitely put your name out there and put yourself in front of them again. Waiting until that time is much better because eventually you just sort of get a deaf ear to it. It's like, 'Oh my gosh, again?' as opposed to it being relevant. You're going to be there at exactly the right time."
Looking for remote work? Backstage has got you covered! Click here for auditions you can do from home!