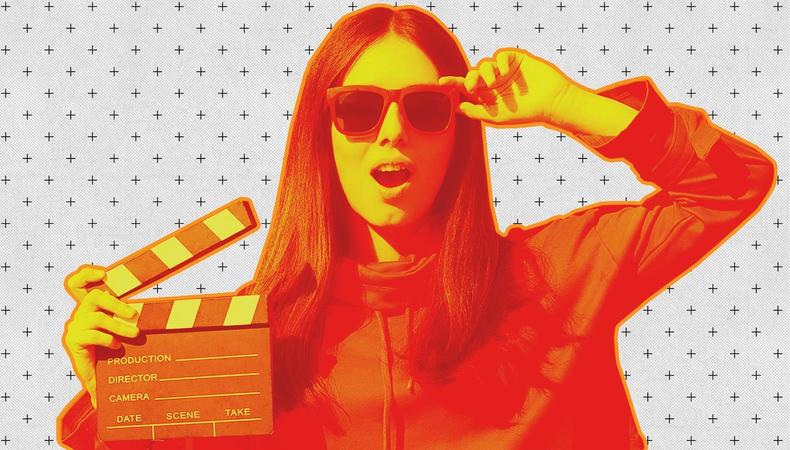 Q: Any tips for how to fully embrace a character?—@elzhub123*
No matter what kind of role you're playing, you must create the character from an authentic and truthful place. As an actor, that's your craft. Here are my tips for how to fully embrace a character.
Come up with at least three adjectives you feel best describe your character, then incorporate those into the role. Is your character happy, sad, angry, or frustrated? Decide on these adjectives and weave them in throughout each scene. No character has one attitude for a whole scene or role.

Write out the character's backstory. This is up to your creative imagination. It can go as far back as you need and want it to. You can start in childhood, if that helps you create the character, or you can start at any moment you choose. It depends on the role, the scene, and what you need to do to take on the attitudes of the character. The more details you describe, the more emotionally connected you can be. As a casting director, I want to see layers to your performance.
READ: The Art of Building a Believable Character
3. Write out what happened the moment before the scene starts. This will help you connect with the character emotionally and physically. For example, if your character just had an argument with their significant other, that will inform their frame of mind when they come into the scene. Understand the nuances of the emotional and physical journey. Sometimes, the nuances of the role happen between the lines, when you're just listening and reacting.
4. Decide what your character's relationship is to the other person in the scene, as well as their relationships to anyone mentioned in the scene. If they're speaking to a friend, define that relationship. Are they a best friend, or is this an adversarial relationship? Are they someone your character trusts?
5. Decide how your character physically looks and feels. What kind of clothes, hair, and posture does this person have? In the audition, dress with a hint of the character in mind. Wear something that helps you look and feel like you are this person. For example, if you're playing a lawyer, wear a suit.
Enjoy creating your character!
*Submit questions for our Experts on Backstage's Facebook or Twitter accounts or via our forums page at backstage.com/forums!
This story originally appeared in the Dec. 17 issue of Backstage Magazine. Subscribe here.
Looking for remote work? Backstage has got you covered! Click here for auditions you can do from home!
The views expressed in this article are solely those of the individual(s) providing them,
and do not necessarily reflect the opinions of Backstage or its staff.