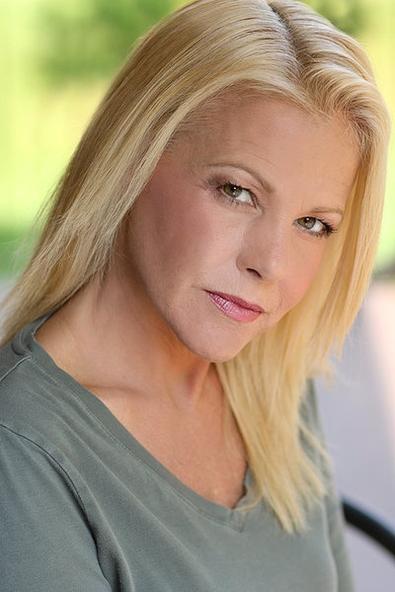 Writing, acting, producing, headshot photography and even some stunt work—you name it and Shannon Reis has probably done it. While she's dabbled in various aspects of filmmaking, Reis has only recently found what she feels is her true calling as a casting director. Having started Shannon Reis Casting a few months ago, her Atlanta-based boutique casting agency specializes in working within the limited budgets of independent filmmakers to fill principal roles for movies, commercials and industrial videos.
Reis cast and produced the pilot episode of "Mr. Lockjaw," a ventriloquist-based crime drama that had its world premiere in a special opening-night screening at the Gwinnett Center International Film Festival last weekend. She and award-winning director Darrell C. Hazelrig (who, in recent years, has been making short films starring puppets) are now pulling the production strings on "Edgor & Izzy," Hazelrig's Fellini-esque psychological fantasy set to begin filming this fall. Wanting to first have faces to go along with the characters, casting was Hazelrig's priority when he decided to make his first feature-length movie.
Introduced by Atlanta actor Mark Ashworth (portraying Charlie in "Edgor & Izzy," currently working on Antoine Fuqua's remake of "The Magnificent Seven"), Hazelrig and Reis began the auditioning process. With the lead role of Izzy already filled by Keith Brooks of "The Walking Dead," it didn't take long for Reis to help fill the rest of the roles.
"In a casting room, one of the things I really strive for is making it a warm environment," she says. "When we were doing our auditions, we had so much fun. Keith was in there doing chemistry reads and I remember the actors being like, 'This is fun!'"
With a diverse cast including the likes of the Jesus Lizard vocalist David Yow and veteran Atlanta actor Brian Bremer in place, "Edgor & Izzy"'s month-long Indiegogo fundraising campaign began with a variety show at the Plaza Theatre on July 16. Contribution perks range from getting an associate producer credit to having Hazelrig sing a song of your choosing while in the shower (based on his 2012 Funny or Die "Shower PSA").
Aside from casting and producing "Edgor & Izzy," Reis is also currently casting for principal roles in a dance film called "Untapped." She also handles casting for The Weather Channel commercials and finds voice talents for Kennesaw State University, and industrial videos for GM Voices.
"There's an incredible group of talented actors here in Atlanta," she says. "My job is to help this group of actors find these directors and producers. Indies don't have big budgets for casting directors, so sometimes they try to do it themselves. But if I come in and help take that burden off them, they can get a stronger cast and focus on the things that are more important to them."
Having viewed numerous submission tapes where actors have clearly waited until the last moment to record their auditions, Reis' biggest piece of advice is to allow yourself time to highlight your strongest physical and personality traits. More importantly, she says actors should also watch their tapes before rushing to submit them before a deadline.
"Look at it and say, 'Would I cast myself?,'" she suggests. "Really look at what someone is asking for. Better yet, If you have an opportunity to get in there and meet people in person, do it. That's happened more than once with me and I remembered those people. Then the next job came up and I saw that person's submission and said, 'That guy is fabulous! I loved him. I definitely want to have him in for this.' Or I talk to the agent and tell them, 'Oh, he's amazing. Did you know he speaks five languages?' We do remember you, especially if you have a good attitude, you come in and do your best. Casting directors are always casting other movies, directors are always directing other movies. So, if this is your passion, always audition."
Inspired by this post? Check out our Atlanta audition listings!