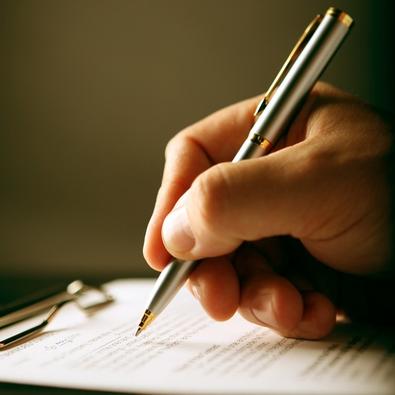 As pilot season gradually winds down, Hollywood often feels like the end of a long night out on the town. Some people had a great night, others went home early, some are still celebrating, others are nursing hangovers, and for the most part, everyone is exhausted.
But we have to ask ourselves: Is it all worth it? What is it exactly that we are trying to achieve?
You are sticking to all your 2013 resolutions. You took new headshots and signed with a boutique agent who introduced you to a great manager. You attend workshops on the weekends, acting classes during the week, mail postcards, strategize, plan, and have become a social media marketing genius. SUCCESS! So why deep down is your gut telling you something is horribly wrong?
When I was a kid, I did a brief acting stint. During the run of a well-known musical, I became increasingly concerned about the way the mind of an artist was conditioned to work. The constant chatter in the dressing room was about the next job, the next paycheck, or how long the current run would last. None of us were really taking the time to enjoy being in the show.
Hollywood creates this kind of conditioning. In fact a friend recently said to me, "The most rewarding part of getting a job in Hollywood is the moment you get it and then it's all down hill from there." Moving forward in this town seems to require someone granting us some kind of permission, or has that just become an excuse we use to become complacent? In this quick turnover and highly competitive, unemotional environment, we have forgotten one very important fact: We are all artists.
Artists by definition are gifted, talented individuals who like to create and be creative. For the most part, they are sensitive, vulnerable, emotional human beings who for some strange reason find joy in inviting the world into their very soul. But ask any actor in Hollywood for an itinerary of their day and you're going to hear a soulless laundry list of non-creative tasks that sound like the minutes for a corporate business meeting. Have we perhaps forgotten who we are? Weren't we born into being artists so we didn't have to attend corporate business meetings?
In order to succeed in Hollywood, you honestly do have to get yourself an MBA in marketing. The truth is you will probably spend 99 percent of your time pounding the pavement and 1 percent of your time doing what it is that you were born to do. If this is indeed the environment in which you have chosen to live, then I challenge you all to find a way to create artistic balance in your life.
Do anything – write, perform, sing, dance, paint, put on a play, and don't wait for anyone to give you permission. You don't need permission to do what you were born to do.
Russell Boast is a casting director with Pagano/Manwiller Casting. He is also the founder of www.rocketpropelledltd.com and teaches a motivational business course for actors called "The Living Actor."