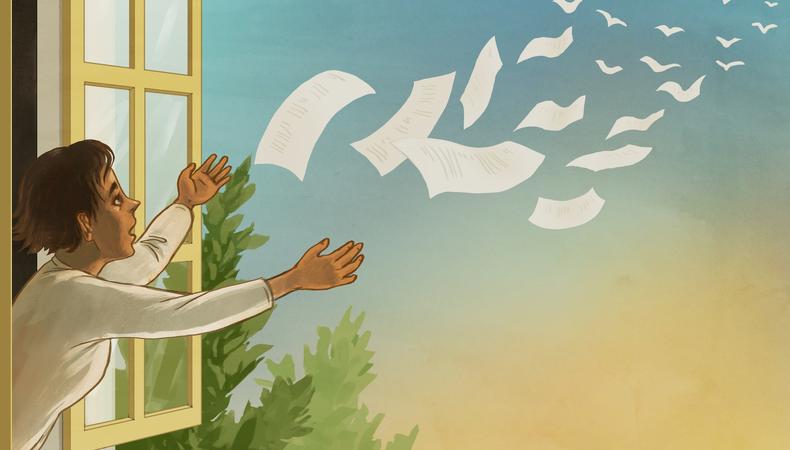 It seems the debate for being off-book for auditions still rages on. What I'm seeing more and more is that it's not a black-and-white discussion; there are definitely shades of gray. Personally, I'd rather an actor come in completely off-book for their very first audition instead of reading the sides so that I can work with them and give them adjustments. They should know the material, the character, and the world of each project.
One of my Instagram followers recently asked about the industry's changing standards: "I'm curious when and why the standard changed to be off-book," he wrote. "The wisdom [used to be] if you're off-book, they'll think it's a final performance and that you're locked into that choice."
Speaking with my friend and casting colleague Matthew Lessall, former president of the Casting Society of America, on the matter, he had the following to say: "I believe it is beneficial to the actor to be off-book. I get that some writers are sticklers when it comes to their dialogue, but I cast based on who I connect with emotionally to the text. Does this actor have the depth and range to play the role? Are they connecting to it in a way that 99 percent of the other actors who came in are not connecting to it? Am I learning something new about the character and about the actor? All of this is done more successfully when the actor is off-book." He also said an actor's ability to take notes in the room to alter their performance is the "mark of a truly gifted actor," and it's best done when they're off-book.
READ: Should You Hold Your Sides During an Audition? It's Complicated
"The manufactured scenario of the physical audition is not what actors should be concerned about," he said. "What an actor should be concerned about is the ability to listen to the director, take the note, understand from the text why the note is being given, and see if that note takes the actor to a different point emotionally. Worrying about whether an actor is going to do the same thing in the audition as they could do on set automatically means—to me, at least—that the actor standing in front of me has limited range and ability with this particular role. If I am thinking that their final performance will be locked into that choice, then maybe I need to keep looking for other actors who don't make me believe that this is a possibility from them."
Sometimes being off-book is hard—especially when you have a full day of auditions. A second actor reached out to me on Instagram: "What if you have four auditions a day, each more than 10 pages and all within four hours of each other?"
While I'm of the train of thought that this is your job and you should be off-book, Lessall had his two cents, too.
"In this scenario, an actor needs to prioritize which audition is the most important to them artistically, financially, emotionally. I agree that memorizing 50 pages the night before for four or five different castings makes no sense, so I believe concentrating on what speaks to you as an actor and memorizing those audition pages and then doing your best for the other auditions is probably what has to happen. Also, if there is any way this very busy actor's agent can spread out the auditions over two days or maybe have one be a self-tape and then do two on one day and one on the second day, then that would be something I as an actor would bring up with my agent. The agent can advise what is most critical to audition for."