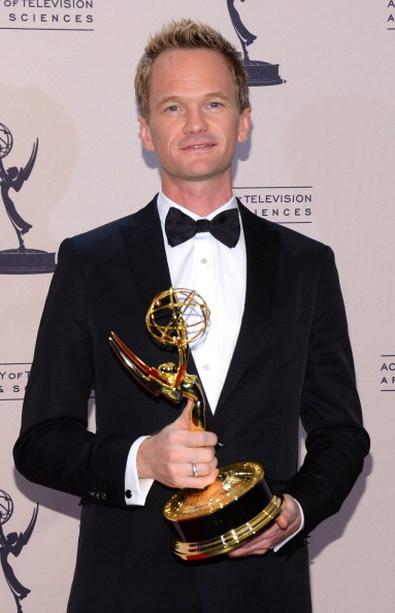 Anyone who writes off the annual Creative Arts Emmys as the boring technical awards is missing out on some serious surprises, shocks, and the making of history—and Sunday night's awards ceremony (which will air on FXX in an edited, two-hour special Sept. 21) was no different.
"House of Cards" won two Emmys—including one for casting directors Laray Mayfield and Julie Schubert—making it the first new media program to take home the gold and proving that the network system is permanently doomed. Also winners for casting were Jennifer McNamara-Shroff and Blichfeld + Daniels for the final season of "30 Rock," and Carmen Cuba, for surrounding Matt Damon and Michael Douglas with Rob Lowe, Scott Bakula, and Debbie Reynolds (among others) in HBO's "Behind the Candelabra."
But as usual, the real tension and joy came from the guest star categories. Melissa Leo made it halfway to an EGOT with her win for a guest stint on FX's "Louie," while Dan Bucatinsky tearfully accepted his award for his turn on "Scandal," as the husband of the president's chief-of-staff. Carrie Preston, a regular on HBO's "True Blood," heard her name called for her performance as eccentric, wily lawyer Elsbeth Tascioni (besting Jane Fonda, among others). And though one might roll one's eyes at Bob Newhart winning for "The Big Bang Theory" (what, him again?), it was actually the comedy legend's first win after seven nominations. Making the victory all the sweeter, the audience at the Nokia Theatre L.A. gave him a standing ovation.
Newhart was one of the few who was allotted more than 45 seconds for his speech—actually, the 45-second rule imposed by producer Spike Jonez Jr. extended from the time the winner's name was called, which meant that some victors lost precious seconds in getting up to the stage. The rule was the source of much frustration and complaining, but even with the imposition of brevity the ceremony and its 88 awards clocked in at almost four hours.
Other winners included Lily Tomlin (outstanding voiceover performance, HBO's "An Apology to Elephants"); Anthony Bourdain (outstanding informational series or special); Heidi Klumm and Tim Gunn (outstanding hosts of a reality show); and Neil Patrick Harris, who took home his third Emmy as a producer of the 2013 Tony Awards. HBO's "Behind the Candelabra" was the night's big winner, with eight awards out of nine nominations. Less heralded but as exciting as the wins for "House of Cards"? Web series "The Lizzie Bennet Diaries" took home an award for outstanding interactive program, proving that even the Emmy Awards are willing to look beyond platform.