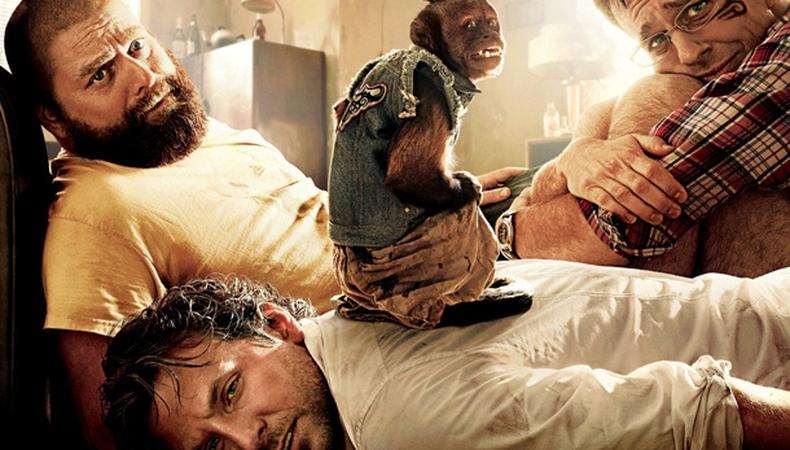 Central Casting is holding open calls in Arizona this week for paid extras for an untitled Warner Bros. movie that will shoot in the region this fall. Sounds exciting, right? Even better: This could be your chance to join a new wolfpack, as Backstage has learned that this "untitled" film is actually "The Hangover Part III."

Zach Galifianakis, Bradley Cooper, and Ed Helms will lose control once more in "The Hangover Part III," the third and final film in the R-rated comedy trilogy written and directed by Todd Phillips. Justin Bartha, Ken Jeong, Mike Tyson, Mike Epps, and Heather Graham will also reportedly reprise their roles for the franchise finale.

Few details about the new movie have been released but according to a new synopsis that came out today, "This time, there's no wedding. No bachelor party. What could go wrong, right? But when the Wolfpack hits the road, all bets are off."

The film is scheduled to shoot in October in Tucson and Nogales, Ariz., and from October through early November in Las Vegas. "The Hangover Part III" will also shoot in Los Angeles and Tijuana, Mexico.

Extras casting coordinator Maryellen Aviano is seeking adult extras of all types to attend the open calls in Arizona. Aviano is also casting boys and girls ages 6 to 11 years old, but children will not be seen at the open calls; parents attending the auditions can bring photos of children for consideration. All child extras must be "outgoing, patient, and well-behaved aspiring actors."

Open call auditions for Arizona extras will be held Friday, Sept. 14, in Tucson and Saturday, Sept. 15, in Nogales. Actors in Las Vegas are encouraged to apply online to be considered for paid background work. For more information including audition and submission details, view the full casting notice online at Backstage.com.

Extras need only attend one open call. Bring a pen to complete the application, and bring a snapshot or be prepared to have a photo taken. Actors applying online should include their name, age, height, weight, clothing sizes, contact info, recent photo, union status, and SAG membership number (if applicable) with their submission.

Maryellen Aviano has also been the extras casting coordinator for blockbusters like "The Avengers," "Inception," and "Star Trek," upcoming releases "Man of Steel," "Django Unchained," and "Oz: The Great and Powerful," and about 50 more feature films.

"The Hangover Part III" is scheduled to be released May 24, 2013.