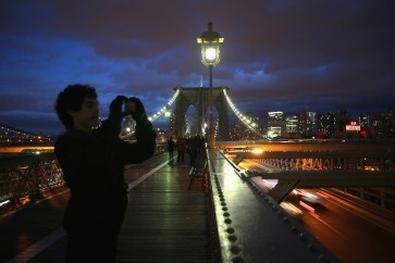 Casting directors say Sandy dealt a blow to their businesses
New York–based casting directors and actors are losing out on work worth thousands of dollars each day Manhattan remains crippled from the damage done by Hurricane Sandy.
The super storm that struck the East Coast last week has claimed some 100 lives and new estimates place the damage around $50 billion.
The entertainment industry hasn't been spared. Much of the southern third of Manhattan was in the dark for almost a week and casting directors with offices in the area are struggling, particularly those working with the production constraints of commercials.
"They're definitely losing significant business," Laura Rosenthal, a casting director with offices in downtown New York, told Backstage.
Commercials, like television production, have tight deadlines. "It's so immediate, you can be on a commercial just one week," she said. "You have to go to callbacks, you have to still get actors in. If an actor lives in Brooklyn or in Queens, how do they get there?"
Significant portions of New York's subway system were flooded by the storm and service remains spotty. Rosenthal said her office had to turn down casting a national commercial because of the post-storm conditions.
"I couldn't promise that my office would be open and running by Monday," she said. "They couldn't hire us."
Rosenthal is also casting an independent movie that's shooting in upstate New York and that too has been hampered by the wake of the storm. "There's a real struggle for people to get up there in time," she said. "Transportation is pretty wonky and communication is stunted."
Rosenthal said the deal for one actor she was trying to cast on the indie flick fell through because of a communication issue. Still, she's relieved to have longer-term projects to fall back on.
"People that have only a commercial business, I can't imagine how they're being affected," she said.
Rosenthal estimated her office lost around $10,000 because of missing out on the national spot, but she's not dwelling on it. "You lose work and just start fresh moving ahead," she said.