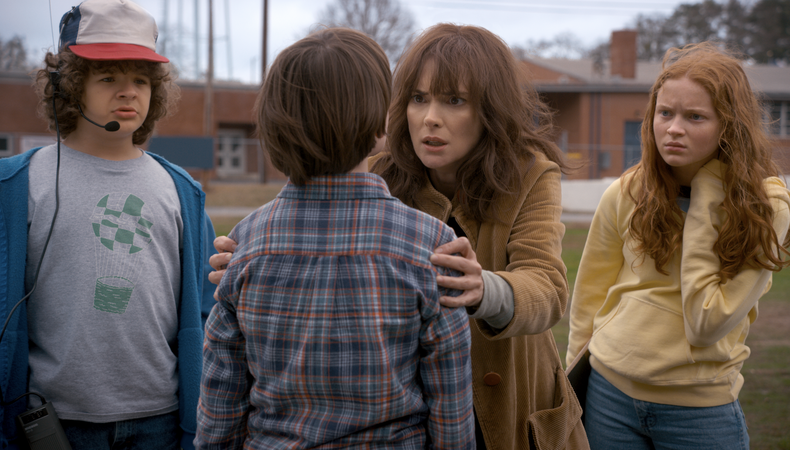 Strange(r) things are happening into today's roundup! Join Season 3 of Netflix series "Stranger Things" and play a citizen of Hawkins, Indiana. Plus, a youth production is seeking a talented physical actor to play the lead role, a popular candy shop chain is casting its holiday video, and a drama pilot is seeking actors for lead roles.
"STRANGER THINGS"
The hit Netflix series "Stranger Things" is continuing background casting for its third season. Talent, aged 18–40, is wanted to portray civilians in the series. Filming will take place on Oct. 22 in Atlanta, Georgia. Pay is $75 for eight hours of work. Apply here!
"CURIOUS GEORGE: THE GOLDEN MEATBALL"
Park Playhouse in Albany, New York, is now seeking a last-minute replacement for "Curious George: The Golden Meatball," an upcoming theater production for a young audience scholastic tour. A transgender physical actor-dancer, aged 18–35, is wanted to play George in the show. Talent must be able to produce vocalized sounds that convey intentions and sentiments without using actual words. Rehearsals and performances will take place in and around Albany, New York from Nov. 5–21. Pay is $600. Apply here!
DYLAN'S CANDY BAR HOLIDAY 2018 IN-STORE VIDEO
Dylan's Candy Bar is casting talent for characters in its 2018 holiday video. Actors, aged 7–29, are wanted to portray prankster siblings, a teenage candy glamour queen, and a sweet young couple. The commercial will shoot for one day during the week of Oct. 22 in New York City. Pay is $275. Apply here!
"IPRESIDENT"
Casting is now underway for "iPresident," a pilot presentation of a 60-minute drama series. Talent, aged 25–60, is wanted to play multiple lead and supporting roles, including Luke Davidson, an ambitious and cunning CEO whose ultimate goal is to form an AI army. There will be an open casting call on Nov. 1 and 3 in Los Angeles. Filming will take place on Dec. 1 in L.A. Pay is $100 for the lead roles, with travel and meals provided. Apply here!