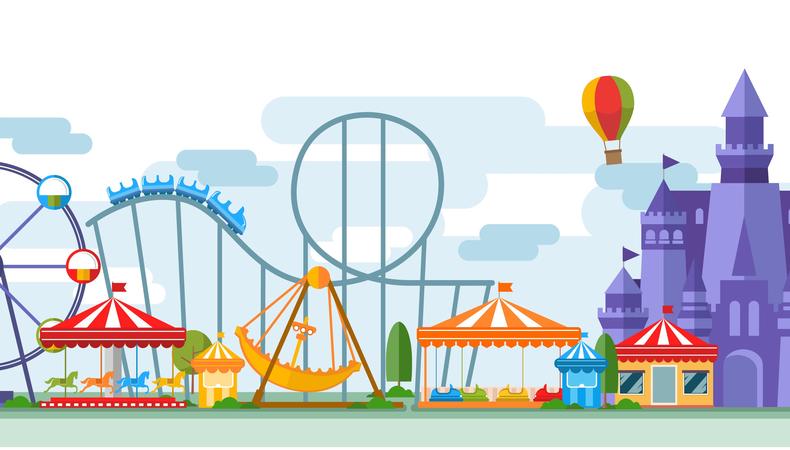 Nestled in the Laurel Highlands of Southwestern Pennsylvania, Idlewild Amusement Park has been one of the pre-eminent sources for children's entertainment since 1878, when the park was founded as a campgrounds. It has now garnered considerable accolades including Amusement Today's choice for the world's best childrens' theme park.
Attaining this position has been in no small part due to the entertainment management employed to cast actors and performers who bring their own singular personality to the roles. Grant Rozich, director of operations at Idlewild and Soakzone, which is the adjacent children's water park, explains that "several rounds of auditions happen in the early spring. The content of the shows is determined around mid-December, and based on what people enjoyed last year, plus certain tweaks and additions we make."
Unlike other theme parks that conduct all of their own in-house production, Idlewild collaborates with the production company RWS & Associates for their shows. "It's a collaborative process," Grant says. RWS provides "on-site production managers, local talent bookers, and casting agents, and pulls from a list of performers we've worked with before. We give them our characters and story ideas, loose scripts for the actors to use, and guidelines about how certain shows are being developed." Grant describes a technique called "scene-mapping," where an outline of a scene is provided to actors who can then shape it to the particular crowd or situation it calls for.
Learn more about RWS & Associates, including how to submit materials, here!
In the audition, certain qualities are considered essential for theme park setting: "We look for people who fit the culture," Grant explains, "who are outgoing and friendly, who can perform on stage and interact with guests in meet and greets."
Improvisation, once again, is a vital tool to hone the interpersonal skills necessary for the position, no matter how wide the variety of performers. "It depends on the year, but we tend to bring in acts towards the end of the season to fill things out. We've even had mimes and street magicians who roam the park doing their own thing. Character performers are given a loose script and they run with it. We also conduct crowd surveys on the entertainment to see how well certain ideas work."
Other character-specific performances include the wandering showgirls who perform as part of the Frontier Follies show, an improvisational western-themed troupe of actors, and the Halloween-themed shows in the fall. "Because Idlewild's demographic is mostly younger children, we have trick or treat and some haunted house attractions called Hallowboo!, and a dance party, but it's all very kid friendly," Grant says. "We have an area called the Story Book Forest, and the Princess character is given free-reign to perform in that area however she sees fit, so there are a lot of interesting opportunities for actors."
Though not the most obvious venue, a children's theme park like Idlewild could be the perfect place to gain valuable experience and to develop and hone various acting techniques.
Looking for other live performance opportunities? Check out our cruise lines listings!