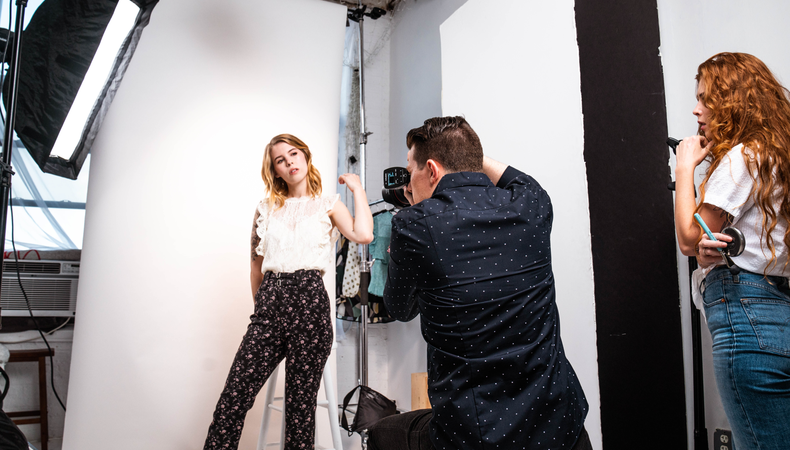 "In the Envelope: The Actor's Podcast" features intimate, in-depth conversations with today's most noteworthy film, television, and theater actors and creators. Full of both know-how and inspiration, "In the Envelope" airs weekly to cover everything from practical advice on navigating the industry, to how your favorite projects are made, to personal stories of success and failure alike. Join host and Awards Editor Jack Smart for this guide on how to live the creative life from those who are doing it every day.
"Everyone you admire—from Oscar winners to someone that you saw in a theater piece that moved you—everyone you admire that works today started with a résumé that was as empty as yours might be," says Christine McKenna-Tirella, Backstage's casting specialist.
Listeners and followers of "In the Envelope" are in for a treat this week, as Smart and McKenna-Tirella give an update from the jobs market on Backstage: virtual auditions, profile-building options, and other insider tips that prospective subscribers may not know about casting, particularly amid an unpredictable 2020.
With nine years of experience working in multiple areas of the casting field, McKenna-Tirella has first-hand knowledge about both sides of the audition room table, having used Backstage to find auditions and advice during her early career days in New York City. She will be updating podcast listeners every week going forward, with a brief "Backstage casting insider" segment airing just after each interview or discussion. Covering everything from what's currently casting on Backstage to advice echoing topics covered in the episode, the segment is a call to action for those ready to harness the inspiration and know-how "In the Envelope" provides—and turn it into success in the biz.
"I work in the audition space," McKenna-Tirella tells listeners. "This is my bread and butter.... I want you to feel prepared, I want you to feel like you can put your best foot forward and that you can really launch your career—even in a pandemic." If you're a working artist and listener of "In the Envelope," reach out to us with any questions via Backstage's social media or email (success stories are always welcome at: [email protected]). Be sure to tune in and subscribe for weekly podcast episodes wherever you listen!
Listen now on:
Looking for remote work? Backstage has got you covered! Click here for auditions you can do from home!