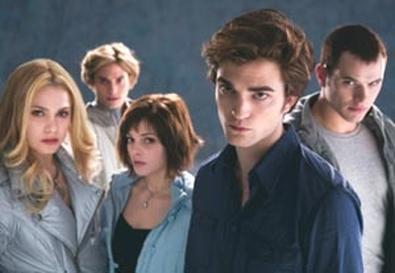 Summit Entertainment is casting
The Twilight Saga
:
Eclipse
, the third installment in the
Twilight
movie series, based on the best-selling books by Stephenie Meyer. Plot synopsis: "Seattle is ravaged by a string of mysterious killings and a malicious vampire continues her quest for revenge. Bella once again finds herself surrounded by danger. In the midst of it all, she is forced to choose between her love for Edward and her friendship with Jacob—knowing that her decision has the potential to ignite the ageless struggle between vampire and werewolf. With her graduation quickly approaching, Bella has one more decision to make: life or death." David Slade, dir. Deadline for online audition submissions is June 30, 2009; shooting dates and locations TBD; premieres in theatres June 30, 2010.
Seeking—Seth Clearwater: male, 14-19 (to play age 15), a Quileute Indian and the youngest member of the La Push Wolf Pack, tall, gangly, with a huge happy grin, the son of Harry and Sue Clearwater and the younger brother of Leah, idolizes Jacob, always eager to please; Leah Clearwater: female, 18-25 (to play 19), a Quileute Indian and the only female member of the La Push Wolf Pack, tall, slender, with beautiful skin, short-cropped black hair, would be considered gorgeous if not for the perpetual scowl she carries due to a broken heart and anger issues, daughter of Harry and Sue Clearwater and the protective older sister of Seth. The production notes: "This is an excellent opportunity for Native American and First Nations actors."
Click here to view more details about the project, including the full online audition instructions, from within your BackStage.com account
.