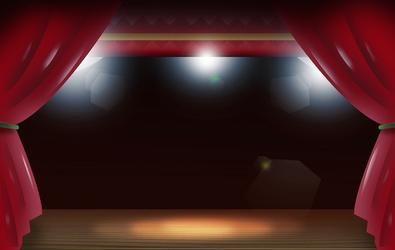 Whether you're in Florida, New York, or Los Angeles, there are casting notices for you. Here are seven from this week you might have missed.
"THE INFINITE"
Marc Rienzo, a director with a background in visual effects who has worked on "The Lord of the Rings: The Two Towers," "Star Trek," and "Spider-Man," helms an epic sci-fi VFX-heavy short film shooting in the Southeast Florida area.
"LANDSCAPES OF USING"
Casting the lead role for this film about a student filmmaker making a film about his own memories while struggling with depression and addiction, and trying to maintain his relationship with his live-in girlfriend. The production will shoot Nov. 2–12 in L.A. and pays $100/day. To apply, submit your headshot, a short paragraph about your acting experience, films you admire, and "how you relate to the character's conservative Muslim upbringing."
"GEEKTOPIA"
Imaginarium seeks an outgoing, experienced cosplayer to co-host an exciting pop culture news and entertainment television series.
"MARLEY"
Auditions for the musical based on the life and music of Bob Marley begin Nov. 13 in New York City. The Center Stage artistic director Kwame Kwei-Armah chronicles the events of the reggae icon and the impact he had on his homeland, Jamaica. Over a dozen roles, including the lead, are up for grabs in this Equity production running May 13–June 14 in Baltimore, Md.
"SAUDADE"
SAG-AFTRA members in the Miami area can apply for lead roles in a character-driven Web drama about a fatal accident that causes a young, spirited dancer severe memory loss.
FULL SAIL UNIVERSITY
Ranked in the top five film schools in the nation, the university's film program holds regular open calls for actors interested in participating on a multilocale backlot. Talent has the opportunity to gain experience working with up-and-coming filmmakers while obtaining professional footage for their demo reels and making solid network contacts.
SHOT SCENE ADAPTATION CASTING
Seeking the two lead roles, Mr. Ryan and Shaniqua Johnson, out of Los Angeles for this scene adaptation about a man who asks an African American woman for insurance coverage and then piles on the racism when she can't help him. This shoots Nov. 2 in L.A.
Inspired by this post? Check out more of our audition listings!