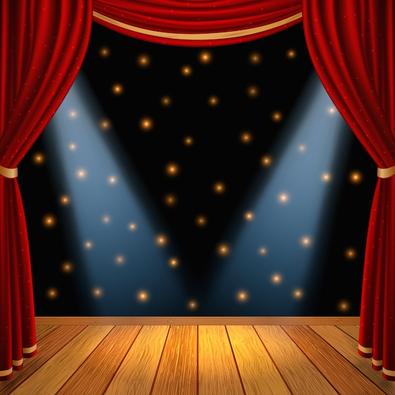 Now that we've entered the final month of 2014, it's time to start thinking about how you finish the year off on a high note. Here are seven auditions that could be the job you book to do it!
SUPERNATURAL WEB SERIES
This Web series shooting and seeking submissions from, in, and around Anaheim, Calif. is casting three lead roles and five supporting. All types that can play 21–30 years old are welcome to audition Dec. 7 for the roles described as a hero-type, "mild-mannered pop culture junkie," and a female "street smart gutter-type punk." Sides will be provided at the audition and actors are also able to email their submissions.
"BED BUGS AND BEYOND"
This one-act play "with a message and sexual innuendo galore" out of New York City is casting four leads to play dual characters. For the audition be sure to bring a monologue and be prepared to look over material. "This play is 50 minutes long with improvisational guitar music to accent moments in the show," states the director.
"TRIALS AND TRIBULATIONS"
This feature film is casting a multitude of roles out of New York City for a Gospel drama adapted from the story of Hagar. The film follows the fall of a good church-going girl who upon meeting Jermaine, finds herself framed for drug possession. She overcomes many "trials and tribulations" to find her way back to God. The project will rehearse and shoot beginning mid-December.
"IRREPLACEABLE"
Opening February 2015, this play examines themes of "love, life, family, and self-discovery," and is casting its two leads, one male and one female to begin rehearsing in December. As always, headshot and résumé!
"VENUS IN FUR"
This Equity production is seeking submissions to play Thomas and Vanda from New York City for a run of "Venus in Fur" in Lancaster, Penn. Equity members must mail their headshot and résumé by Dec. 15 for consideration. Auditions are Dec. 17 and 18 with rehearsals beginning at the end of January. The show will run Feb. 17–March 18, 2015. Be aware nudity will be required.
"DUNE BUGGY"
This short film is casting the two lead roles of Zach and Cayden to portray the "rise and fall of a relationship between two deeply insecure, young, gay men. The production pays $150/day, meals and transportation will be provided, and it will shoot Spring 2015 in Long Island. Producers plan to apply for a SAG-AFTRA contract. Auditions are Dec. 18–20 in New York City.
Inspired by this post? Check out more of our audition listings!