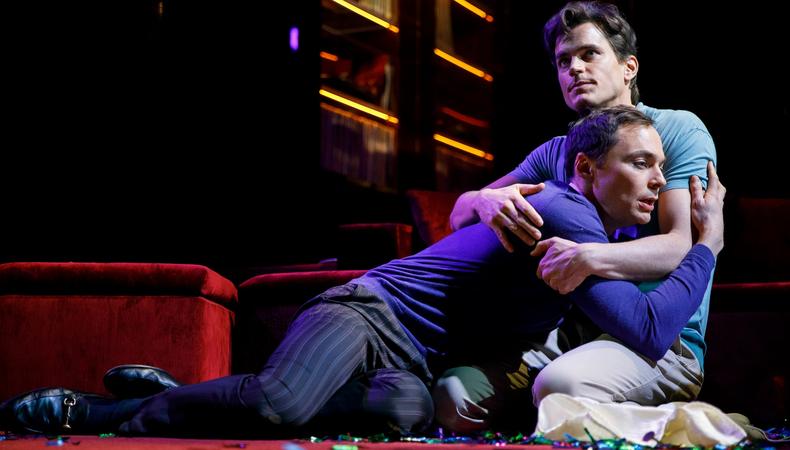 Stay in the loop on industry and casting news with our write-up on who's been slated for recent film and television roles!
"The Boys in the Band"
Ryan Murphy is taking his army of actors over to Netflix. The "Glee" and "American Horror Story" creator has enlisted Matt Bomer, Zachary Quinto, Andrew Rannells, Michael Benjamin Washington, Tuc Watkins, Charlie Carver, Robin De Jesus, Brian Hutchison, and Jim Parsons for his LGBTQ-inspired special. The film, adapted from Mart Crowley's play, which had a limited run on Broadway in 2018 and won the Tony this year for best revival of a play, will follow gay New Yorkers, portrayed by the same cast of openly gay actors, in the era before the Stonewall uprising, a series of movements spurred on by a police raid that are credited with the liberation of gay Americans. Ulrich/Dawson/Kritzer has already put together a nearly full roster for the project, which starts shooting in July. Los Angeles will host the production and it is set to hit the streaming service in 2020.
"Spinning Gold"
A crowd is gathering around music legend Neil Bogart's biopic as "Spinning Gold" gears up for a summer shoot. The musical icon founded one of the most successful record labels, Casablanca Records, and helped establish a bevy of notable names. From Donna Summer and Cher to Kiss and the Village People, the label surpassed genre-specific rosters thanks to the guidance of the former singer. Bogart eventually went on to dabble in the film industry with his production house, Filmworks, until his untimely death from cancer at the age of 39. The film will tackle the life of Bogart, following him from his humble beginnings to his stardom in the '70s. With such an iconic role up for grabs, Burrows/Boland Casting has acquired much of the talent for the film. Jeremy Jordan, Samuel L. Jackson, Neil Patrick Harris, D.L. Hughley, Kenan Thompson, Jason Derulo, Jazmine Sullivan, Dan Fogler, Jason Isaacs, Steven Strait, and Michelle Monaghan are all signed on for the project. His son, Timothy Scott Bogart, is directing, and filming is set to begin in July and continue into the early fall in Montreal.
"Mare of Easttown"
Kate Winslet is preparing to do some detective work over at HBO. The actor is starring in and executive producing the miniseries about a small-town Pennsylvania detective on the hunt for a young girl's killer and her own second chance. The limited series is moving forward with Avy Kaufman Casting on the lookout for actors to fill the nearly empty cast list. Production is set to start in October in Philadelphia.