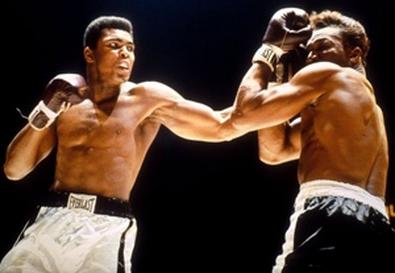 Grant Wilfley Casting
is casting various background roles in "Muhammad Ali's Greatest Fight," an HBO movie that chronicles the iconic boxer's trial following his arrest for anti-Vietnam sentiments and behavior as a conscientious objector. Ali argued that the war was against his religious beliefs when he was drafted into the Army in 1966, having converted to Islam two years earlier.
The casting directors are seeking male SAG actors to portray young, clean-cut justice clerks in the 1960s. They are hiring SAG or nonunion talent for other parts, as well, including 6- to 8-month-old Caucasian baby girls, an African-American barber (who must be a real barber with experience cutting hair), and a "beautiful blonde" for a featured role as a girlfriend. African-American men with short afros and Caucasian men with longer hair and sideburns are also needed to portray Vietnam veterans, protestors, tourists, and riot police.
Production is scheduled to begin in March and continue through early May in the New York City area. All applicants should have flexible schedules, as shoot dates may vary.
Directed by Stephen Frears ("The Queen," "High Fidelity") and written by Shawn Slovo ("Catch a Fire," "Captain Corelli's Mandolin"), the film stars Christopher Plummer as Supreme Court Associate Justice John Marshall Harlan II and Frank Langella as Chief Justice Warren Burger. Benjamin Walker ("Bloody Bloody Andrew Jackson," "Abe Lincoln: Vampire Hunter") will play Kevin Kennedy, a Supreme Court clerk who supported Ali and wrote briefs that would help to maintain the boxer's status as a conscientious objector of the war.
Rather than casting an actor to play Ali in the film, the legendary boxer will be shown only in archival footage.
For more information and to apply,
view the full casting notices on BackStage.com
. (Subscription required.)
Grant Wilfley Casting casts extras for film and television. Current TV projects include "Smash," "Boardwalk Empire," and "Person of Interest."