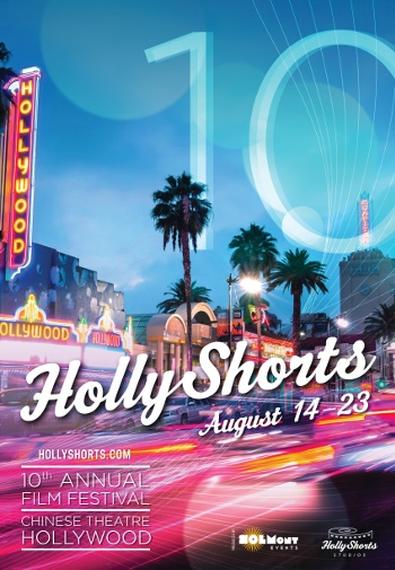 Film festival season kicks off later this summer with Telluride, Toronto, and New York hosting jamborees for the industry elite.
The showcased features—and their sales to distributors—are usually what make headlines from now until Cannes. But most festivals include a shorts program that young filmmakers and their casts aspire to get accepted into.
It can be an unhealthy fixation, according to Jason Sondhi, co-founder and editor of the website Short of the Week.
"The people who are making short films are generally obsessed with festivals," Sondhi told Backstage. "I've been to all those festivals—Cannes, Sundance—and you have two screenings of five different short programs that are often only attended by less than 100 people.
"It looks good on your résumé, but you're not actually exposing your work."
Sondhi, who's also a curator at Vimeo, said getting a short film in front of a large audience involves a two-track distribution process: Submit to festivals, but at the same time launch online (and don't forget the prepackaged press materials). Some filmmakers have trepidation about that strategy, he admitted.
"There's a conventional wisdom that if you want to go to different film festivals you can't put your film online," he said. "We found by surveying 100 of the biggest film festivals in the world that 66 of them had no restriction against online film."
HollyShorts, a shorts-only film festival that runs through Aug. 23 at the TCL Chinese Theatre in Hollywood, is one festival that accepts submissions that have been screened online. But according to Daniel Sol, the festival's co-founder and co-director, the experience of watching a film in a theater trumps online. Plus, he said, networking is still better done the old-fashioned way: in person.
"I do think online is very valuable; it's not something that's negative for a film festival, but the face-to-face meeting of folks, the interacting, the networking, it builds a community feel," said Sol. "Filmmakers can go and collaborate when they leave. They don't have that access online."
The number of shorts going up online is increasing, but so too are festival submissions, said Sol. This year, HollyShorts received 1,600 submissions and is screening over 400 films—up from 323 screened from 1,500 submissions in 2013. "It's always been a steady increase every single year over the past 10 years," he said.
One networking opportunity available at HollyShorts was the chance to rub shoulders with a panel of casting directors hosted by the Casting Society of America.
Casting directors are often a luxury for short filmmakers, who are generally not making money from their projects. But they can help elevate a short film from obscurity, according to Matthew Lessall, who frequently casts indie films. "Our job is to be your voice. We have to be passionate about your material to get it any notice."
Casting director Ivy Isenberg, who also spoke on the HollyShorts panel Aug. 21, added, "We bring to you ideas and relationships [with actors]. It legitimizes the project."
Still, films usually need to have a budget of around $50,000 to get a casting director's full embrace, although the panelists said it's possible to make an appeal based on the quality of the project and the limited time commitment necessary. And for filmmakers on a tight budget, hiring a casting associate could also be an option.
Joanna Colbert, who casts independent and studio films, said casting directors want to work with emerging filmmakers. "We love to make discoveries," she said. "Nothing makes us happier."
Inspired by this post? Check out our film audition listings!