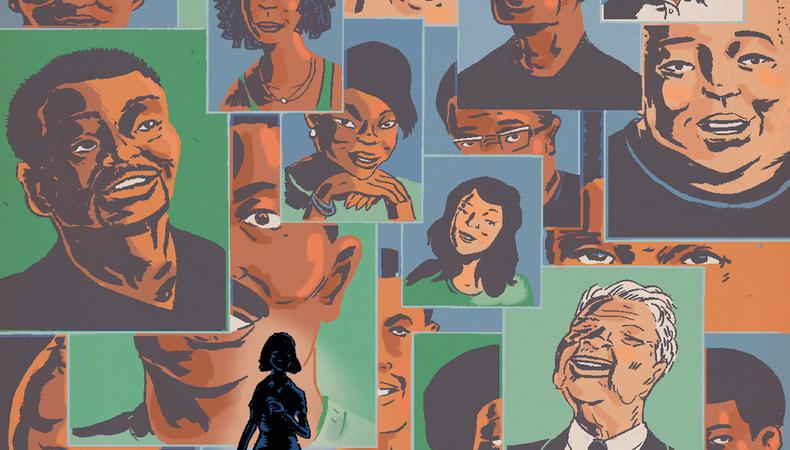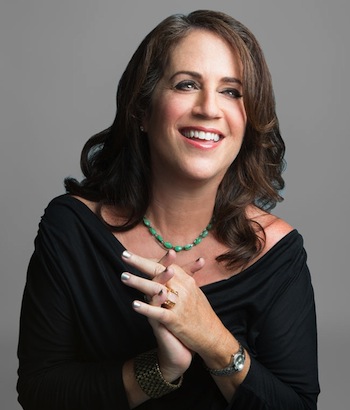 A couple of weeks ago I had the pleasure of speaking at the first of a series of free classes given by the Casting Society of America to diverse communities of actors and filmmakers within Los Angeles. The plan is to continue this series every other month.
Organized by the newly formed CSA Committee on Diversity (which is led by CSA Vice President Russell Boast, Leah Daniels Butler, and Michael Sanford) and sponsored in part by SAG-AFTRA and facilitated by Ann Thomas of Transgender Talent, LLC, the two-day seminar and interactive work session was attended by over 70 transgender performers and filmmakers and included casting directors Geralyn Flood, Jeremy Gordon, Jami Rudofsky, and Amanda Lenker Doyle.
Casting directors have been on the forefront of casting diverse actors for decades. Traditionally, we think outside the box. We are the first to suggest casting diverse actors to show our creative team how to flesh out the project with "real" people who reflect our society.
I gave a lecture that covered the skills it takes to be a casting director, how to get into the business, and what we're looking for when we're casting, along with tools that help actors navigate the business. As usual, I talked a lot about the one thing you can control in this crazy business: your perspective. Getting rid of the negativity and helplessness one may feel and replacing it with confidence and determination will get you through most any situation.
One woman who was a filmmaker and just starting out as an actor bemoaned the fact that there were so few opportunities for older Latinas. Our group of casting director teachers responded, "You're a director. Do you have a camera? You can write? Create your own project and feature yourself. You have all the tools. Don't wait for someone to ask you to the party."
I interviewed Candis Cayne, the first transgender actor to be cast on a prime-time television series. "You've done an interview for the 'It Gets Better' campaign. Can you advise our readers how it gets better when they're in the middle of difficult times?" Her response inspired the audience. "What you have to realize is that no matter how tough things are now, it will get better. It might take one month, five months, or more. But no matter how dark you're feeling, you will find a place where you are accepted and will be able to shine and stay strong. It is so important to find a tribe. Surround yourself with people who understand and love you. With that kind of support, you really can get through anything."
I asked her, "What do you do when you're offered a role and you don't feel that it accurately depicts a trans person?" Cayne responded, "I do one of two things. I discuss it with the writer or director and see if they will change it so it properly depicts the trans experience, or I walk away. I really feel like I can be true to the trans experience as an actor by only doing parts that are truthful on my end. But I also don't want to change how characters react toward trans people. That's not my job. My job as an actor is to create a meaningful character that is honest and true."
Like this advice? Check out more of Marci Liroff's articles!
Known for her work in film and television, producer and casting director Marci Liroff has worked with some of the most successful directors in the world such as Steven Spielberg, Ridley Scott, Mark Waters, Christopher Nolan, Brad Bird, and Herbert Ross. While working at Fenton-Feinberg Casting, she, along with Mike Fenton, cast such films as "A Christmas Story," "Poltergeist," "E.T. – The Extra Terrestrial," "Indiana Jones and the Temple of Doom," and "Blade Runner." After establishing her own casting company in 1983, Liroff cast "Footloose," "St. Elmo's Fire," "Pretty in Pink," "The Iron Giant," "The Spitfire Grill," "Untamed Heart," "Freaky Friday," "Mean Girls," "Ghosts of Girlfriends Past," "Mr. Popper's Penguins," "Vampire Academy," and the upcoming "The Sublime and Beautiful," which she produced as well.
Liroff is also an acting coach, and her three-night Audition Bootcamp has empowered actors to view the audition process in a new light. The class spawned an online course available at Udemy entitled "How To Audition For Film and Television: Audition Bootcamp."
Visit Liroff online at marciliroff.com, follow her on Twitter @marciliroff and Facebook, and watch her advice videos on YouTube. You can also read her blog.