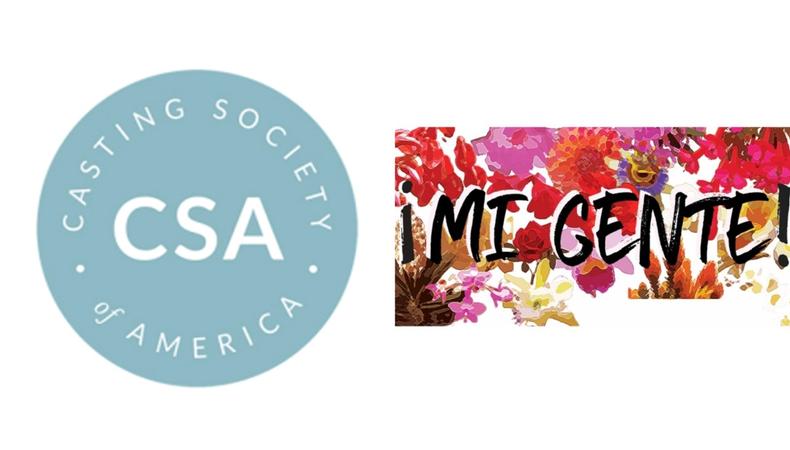 The Casting Society of America (CSA) will hold a virtual town hall conversation on Wednesday, December 7, at 3 p.m. EST as part of its "Commitment to Equity in Entertainment in Casting Initiative." ¡Mi Gente! is the latest of the CSA's ongoing conversations sponsored by SAG-AFTRA that address opportunities for actors in historically underrepresented communities—in this case, Latinx actors.
Casting directors Carla Hool and Victor Vazquez, director Luis Valdez, agent Natalie Moran, vice president of film production and development Greta Talia Fuentes, producer Jolene Rodriguez, and actor Jeirmarie Osorio are only some of the industry professionals to speak at the panel. CSA board member Candido Cornejo and Univision correspondent Daniela Ganoza will help moderate the conversation.
"The CSA Latinx initiative sheds light on the immense need to address the lack of Latinx representation in Hollywood," says Hool. The initiative plays "a very needed role in educating our industry in the fact that we, the Latine community, are a very diverse group of people," she adds. "It is time we are let out of the box we have been put into, and most importantly, I hope we can get to a point where we drop labels and can all become truly equal."
Since its founding in 1982, the CSA has worked with underrepresented communities involved in casting. Its Equity in Entertainment program advocates for performers with disabilities, trans and nonbinary actors, indigenous actors, and actors from other marginalized and underrepresented communities.
All actors, casting professionals, producers, directors, talent agents, and talent managers who identify as Latinx are welcome to RSVP for ¡Mi Gente! at SignUpGenius and attend the virtual town hall.