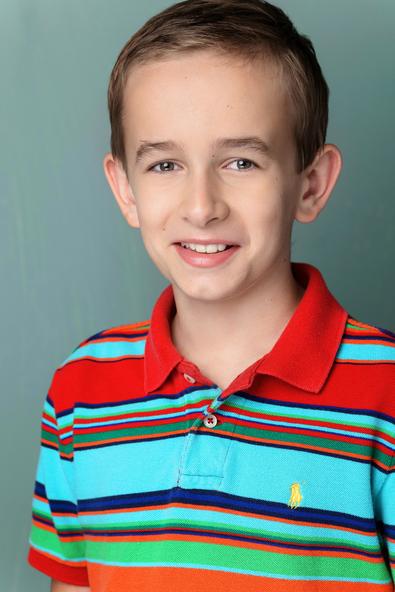 Two years ago, Gordon Rocks didn't believe acting was his path. Since then, the young performer has booked more than 40 gigs!
Find the roles you just click with.
"My main advice is to apply for the roles that seem really close to your personality. Being yourself is what works best. Casting directors won't believe you and won't cast you if you don't look natural in your role."
Acting can broaden your horizons.
"I am only 12 years old now, but acting is one of the ways I expand the world I'm living in. Through acting, I have many interesting experiences and live many different lives."
Sometimes it's meant to be.
"Since I started acting just over a year and a half ago, I've been cast in 45 projects. I had never dreamed of becoming an actor. It was other people who were looking at me, saying, 'He should be an actor!' Now, I love being on set, and I love hearing compliments from directors."
Don't do it for the glitz or glamour.
"Sure, it'd be pretty cool starring with Tom Hanks, Keanu Reeves, or Leonardo DiCaprio, or being in a Steven Spielberg film, but it's not something I necessarily work toward. Simply enjoying the process of acting and slowly making a bigger name for myself is what I try to do."
Embrace "No." It comes with the territory.
"Remember that getting a role depends on how the casting director and the director see the person you are trying to play. Their idea of what that person should look like might be different from who you are. This is not your fault. So don't get upset and don't blame yourself for not getting a specific role."
This story originally appeared in the Feb. 10 issue of Backstage Magazine. Subscribe here.