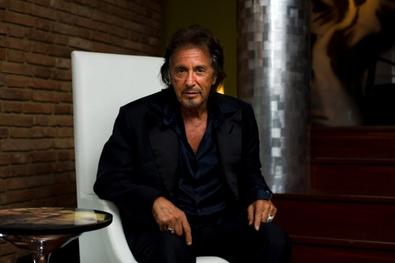 "Glengarry Glen Ross," David Mamet's Tony- and Pulitzer Prize-winning play about desperate Chicago real estate agents, is returning to Broadway this fall. Telsey + Company is holding auditions in August for male actors to play one remaining onstage role and understudy the principal cast.

Two-time Tony winner Al Pacino, who played confident hotshot salesman Ricky Roma in the 1992 film version, will star as aging salesman Shelley "The Machine" Levine on Broadway. Tony nominee Bobby Cannavale has been cast as Roma, with Richard Schiff in his Broadway debut as George Aaronow, John C. McGinley as disgruntled salesman Dave Moss, Tony nominee Dave Harbour as slimy sales manager John Williamson, and Tony nominee Jeremy Shamos as easily manipulated client James Lingk. This production will be directed by Tony Award winner Daniel Sullivan ("Proof," "Rabbit Hole," "The Columnist"), who previously directed Pacino in the Public Theater's production of "The Merchant of Venice."

Casting director Will Cantler is casting understudies for the above roles; one understudy will also play the onstage role of police detective Baylen.

One male in his early 50s will be cast as Baylen and will also cover the roles of Shelly Levene and George Aaronow. Cantler is seeking a male in his 40s to understudy five roles including Ricky Roma, Dave Moss, John Williamson, and James Lingk, as well as Baylen.

Equity principal auditions will be held Wednesday, Aug. 29, at Telsey + Company in New York. For more information and audition details, view the full casting notice online at BackStage.com. Actors are encouraged to prepare a 2-minute monologue, preferably from Mamet's works.

Rehearsals begin Wednesday, Sept. 12, and previews begin Tuesday, Oct. 16, before an official opening set for Sunday, Nov. 11. This limited engagement of "Glengarry Glen Ross" is scheduled to run 10 weeks, through Sunday, Dec. 30, on Broadway at the Gerald Schoenfeld Theatre. This revival is being staged in honor of the 30th anniversary of the play, which Mamet wrote in 1982.

The upcoming revival is produced by Jeffrey Richards, Jerry Frankel, and Jam Theatricals, who also produced the Tony-winning 2005 revival of "Glengarry." Richards and Frankel also produced recent revivals of Mamet's "Speed-the-Plow" and "A Life in the Theatre" on Broadway, as well as premieres of his plays "November" and "Race," and the upcoming premiere of Mamet's new play "The Anarchist," starring Patti LuPone and Debra Winger.

Telsey + Company's recent Broadway casting credits include "Evita," "Newsies," "Gore Vidal's The Best Man," "The Gershwins' Porgy and Bess," "Spider-Man: Turn Off the Dark," and many more.