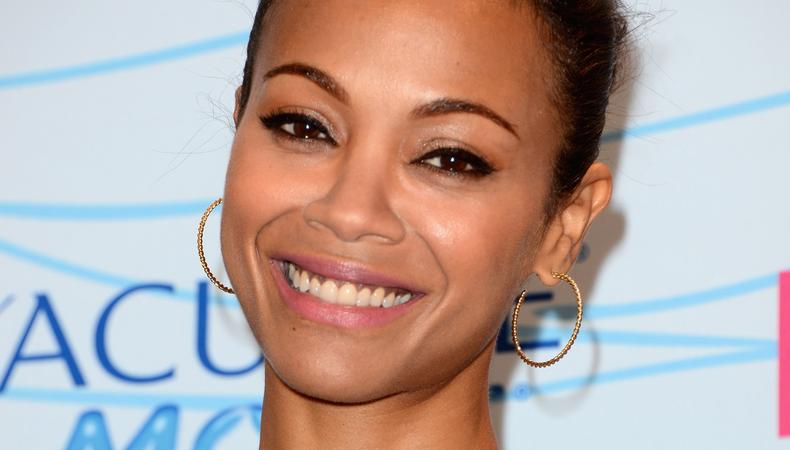 A long-developing biopic about iconic singer Nina Simone is finally about to begin production. The "untitled Nina Simone project"—which has been in the works for several years but was on hold until now due to lack of funding—will tell the story of the late jazz musician and classical pianist who became known as the "High Priestess of Soul," including her rise to fame, her role in the Civil Rights movement, and her relationship with her manager.

Zoe Saldana ("Avatar," "Star Trek") is attached to star as Simone, with David Oyelowo set to play her manager, Clifton Henderson. Heidi Levitt Casting is now casting a child actor-musician to play "young Nina Simone" in the film.

Cynthia Mort, a veteran television writer and producer whose credits include "Roseanne" and "Will & Grace," will make her feature directorial debut with the film, which she also wrote. Production is scheduled to begin Tuesday, Oct. 16, in Los Angeles, according to The Hollywood Reporter.

Casting director Heidi Levitt and casting associate Lauren Fernandes are seeking a talented young 8- to 11-year-old African-American girl to play Nina Simone as a child. She must look like a young Nina and must be able to play the piano "with ease, grace, and guts." The character is described as "a tough cookie who has something to show the world."

For more information and to apply, view the full casting notice online at Backstage.com.

Heidi Levitt has cast nearly 100 feature films including "The Artist," "Sympathy for Delicious," "Natural Born Killers," "JFK," and more.