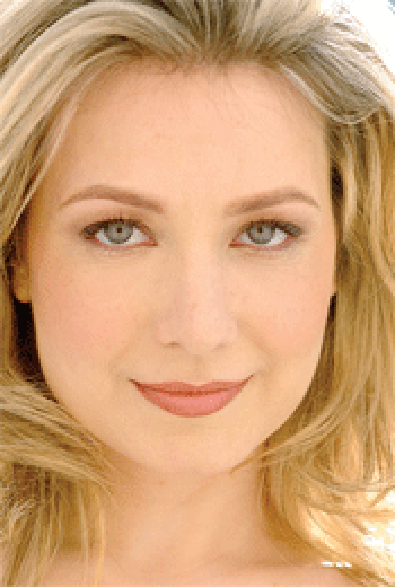 So late was Jennifer Mudge in joining the cast of the Geffen Playhouse's revival of Cat on a Hot Tin Roof that one might have thought the casting of Maggie was an afterthought. The foundation of the cast for this Tennessee Williams classic was firmly established, with John Goodman and Brenda Fricker as the elder Pollitts: Big Daddy and Big Mama. Jeremy Davidson, who had played Brick opposite Mary Stuart Masterson at the Kennedy Center a few years back, was on board for dissolution duty once again at the Geffen.
But with rehearsals drawing near, director Gil Cates still had no Maggie the Cat and no great prospects of finding her--until Sharon Lawrence, a veteran of two previous Cates productions, suggested he look up an actor with whom Lawrence had worked in a drawing room comedy at Sag Harbor's Bay Street Theatre. "As a female, I got to see how potent she is," Lawrence says of Mudge. "She's just naturally full of all that. I wouldn't say the first thing I thought of when I met her was 'feline,' but I knew she had that capacity. This is what she loves. The stage is something she embraces. She's an animal bred for it."
Mudge couldn't fly out to audition, so she sent in a tape--which she recalls as anything but stellar. "I went into my living room and did the first few pages, and I don't think it was very good," she says. "I wrote a note saying, 'This is just a first pass with the book in my hand so you can see who I am.' I sent it out and didn't hear anything over the weekend. And I thought, 'I can't believe I sent this man that horrible tape.'"
It was not so horrible, apparently. Cates flew to New York, where he and Mudge met over breakfast. Shortly thereafter, she was on a plane west for her L.A. stage debut. Taking on one of Williams' hungriest and most desperate heroines, Mudge joins the ranks of major Maggies, among whom are Barbara Bel Geddes, Elizabeth Ashley, Kathleen Turner, and, most recently, Ashley Judd.
Daunted? More like exhilarated, says Mudge. "There are so many notions of what Maggie is or should be and what people expect," she notes. "After the first week of rehearsal it doesn't matter or count. What other people have written doesn't even matter when you're up there saying those words." It's a character Mudge says she "gets" on a couple of levels. Maggie opens the play talking nonstop for nearly 45 minutes, and Mudge says, laughing, "I've been told a time or two to shut up."
Maggie isn't just about smoldering, pent-up sexual frustration, and she's not a character who walks onstage wearing a pretty dress just to have men talking about her. "I've played those roles, too," says Mudge. "There is so much more on her mind. She doesn't have money, she can't afford these things, and this is what she wants, and she's so clear about how she's going to get it. I think if she could grow up and be somebody, she'd be like Big Daddy: someone who came from nothing and is not afraid of hard work, of stepping in there and claiming what she wants. I love that about her."
Mudge has not found herself too starry-eyed in the presence of her more-celebrated co-stars. Fricker and Mudge have spent time in Mudge's apartment just gabbing about life. The no-nonsense Goodman complements his down-to-earth approach to the work with a certain little-kid's joy over being onstage. "I think we're both kind of 5 years old deep down inside," Mudge says of Goodman. "And they've both let me take chances, and there's not this big expectation of, 'Oh, you better deliver. You're playing the Cat.' It's really a good, safe environment where I felt, I can be really bad today, maybe be Blanche DuBois, and they'll know I'm trying something. Gil Cates is a smart man. He picked actors, but he picked people, too."
Mudge, who hails from Cumberland, R.I., and now lives in New York, has Southern roots on her mother's side. The daughter of an engineer father whose workaholic spirit she insists she has inherited, Mudge tried out for a production of The Wizard of Oz at age 9. She belted a song from Annie, earned a Munchkin role, and was hooked.
She studied close to home, attending Rhode Island College and doing her professional training at the Brown University/Trinity Rep consortium, where one of her frequent directors was current Public Theater Artistic Director Oscar Eustis. In addition to performing in many classics at Trinity Rep, Mudge has appeared in Terrence McNally's The Stendhal Syndrome and Neil Simon's Rose's Dilemma, and understudied Mary-Louise Parker in Craig Lucas' Reckless on Broadway. Film audiences can catch her in the upcoming movies Play It by Ear and Drifting Elegant. Meanwhile, Maggie is very much alive in her.