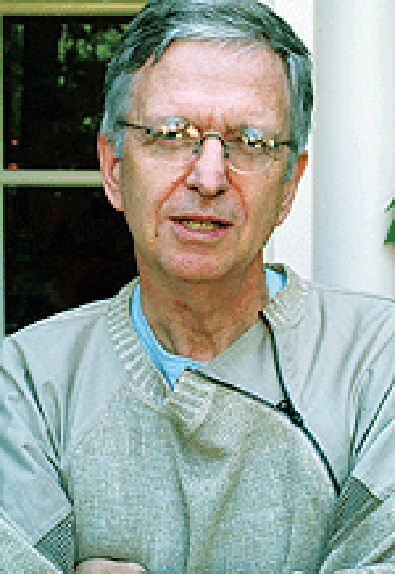 To go from film fanatic to film critic to film writer might not seem a typical course. But, for Jay Cocks, it was the logical route. A former critic for Time magazine, Cocks worked on several screenplays before finally jumping into screenwriting full time with the 1993 period drama The Age of Innocence, for which he received an Academy Award nomination. Cocks then wrote the futuristic thriller Strange Days and the historical drama Gangs of New York, for which he received his second Oscar nomination. His latest is the Cole Porter biography, De-Lovely, starring Kevin Kline as the witty songwriter and Ashley Judd as his understanding wife.
Friends in high places: One of Cocks' frequent collaborators and close friends is none other than director Martin Scorsese, whom Cocks met when he was doing "a goofy story for Time magazine" on film students. "We shared a real passion," Cocks says. "He was the first person I ever met who was as passionate about film as I was. I think I was the first person he ever met who knew almost as much about movies as he did. That was the basis for this enduring friendship that's more like two brothers, really."
While Cocks was always interested in making movies, he had had enough of school and noticed that many of the filmmakers he revered had started out as critics. "I thought, 'I don't want to go to school to learn about something that I really love.' If you learn about it in school, it kind of takes the magic and mystery out of it. I want to learn it practically," explains Cocks. "So I looked at the example of people like Godard and Eric Rohmer and thought to myself, 'Great! Be a film critic.' So this is something I had done anyway in high school and college, and it just seemed like a natural step." According to Cocks, working as a critic kept him from being too desperate as a screenwriter. "You were in the market, but you weren't grabbing at Roger Corman remakes of bikini/flying saucer movies. You could sort of pick and choose. Which is what I did," he says, adding, "However, it took a long time for me to seriously fully commit to writing screenplays, and then it took a long time for these screenplays to get afloat."
Cocks describes the unusual situation of working on scripts with friends such as Scorsese and Brian De Palma while being the film critic for the biggest newsmagazine in the world as "politically difficult," and he frequently employed pseudonyms on his early work. He also made a point to never review the work of close friends, with one exception. "I had a dear friend named John Cassavetes," says Cocks of the late director, who was one of the first truly independent filmmakers. "I had loved Husbands, and I still think it's one of the best movies I've ever seen. I gave this movie such a great review, John was knocked out, and we became very close friends. I always reviewed his movies because he didn't have that many allies in the mainstream press. So he was the one exception I made. I kept going to bat for him over and over again, and, God knows, I think history has proved me right."
All that jazz: Cocks had long been an enormous fan of Porter's work, although he admits that growing up in Bronx, N.Y. in the 1950s, he kept his admiration to himself. "I was embarrassed about loving it because it was uncool around my friends who were listening to Chuck Berry and Buddy Holly. I would sneak off and listen to Ella Fitzgerald singing Cole Porter in my room. In the '50s, kids were secretly listening to rock 'n' roll on the radio. I was secretly listening to the Great American Songbook."
It was De-Lovely director Irwin Winkler who first brought up the idea of a biopic about Cole Porter. Cocks had written a script about jazz greats Billy Strayhorn and Duke Ellington based on the book Lush Life, which Winkler was interested in producing. The film was proving to be a tough sell, and Cocks can tell you why. "All black, all jazz, one gay. That's not a winning commercial formula that's going to get those Spider-Man fans into the theatre," he observes frankly. "But Irwin really loved it and was committed to it. And the phone rang one day, and Irwin said, 'What do you think about a movie about Cole Porter?' and I didn't have to think twice. I said yes."
Winkler was also very involved with shaping the script. "Irwin is a great script editor, so there was lots of back and forth," says Cocks. "I would occasionally groan, but he was usually right. In fact, he had to encourage me strongly to write the scene where Cole and Linda conceive a baby." While Cocks had never uncovered anything in his research indicating Cole and Linda had tried to start a family, a close friend of the Porters, Bob Montgomery, brought it up in an interview. It was later confirmed by actor Jean Howard, whom Porter had proposed to after Linda's death. Cocks went ahead and wrote the scene, although it proved difficult at first. "It was really kind of hard until I realized that I could convert my nervousness and apprehension about writing this scene into his nervousness and apprehension, so that's what we did," Cocks says. "But that's a very good example of Irwin's instincts at work."
Now and later: According to Cocks, there is no tried-and-true method to his writing process. "From decades of working in journalism, I can work anywhere," he says. "The problem is rev-ving yourself up to the point where you're going to work." A confessed procrastinator, Cocks found himself making Cole Porter CDs and listening to music while trying to motivate himself to write. "I always tell myself I'm actually researching when I'm procrastinating," he says with a laugh. But once he gets going, nothing can distract him. "I remember writing a script for Kathryn Bigalow about Joan of Arc, and I was really into it, and my son--who was about 14 at the time--had a bunch of friends over," recalls Cocks. "They were having a great time and playing music, and I was writing the last 12 pages of the script while they were doing it, no problem. You can go into a monk's cell or sit by the pool; it's getting yourself to that point that's a problem."
One aspect he does find difficult is listening to vocal music while writing, because he wants to concentrate on the words. However, he didn't have this problem with De-Lovely; indeed he found it helped inform the script. "When Cole Porter could say things better than I could, I plugged him right in," Cocks explains. "And he could always say things better than I could. He's Cole Porter."
Up next, Cocks plans to re-team with Winkler on another project and is working with Scorsese on a movie called Silence about Jesuit priests in Japan in the 17th century. "I'm sure we're going to get the Spider-Man audience for that one," jokes Cocks. "That's one of those things you do for your heart."
When asked about the best advice one could offer someone in the film business, Cocks deferred to his favorite Cole Porter quote, stating, "'Jack, you'll never lack if you can quack like a duck.'"