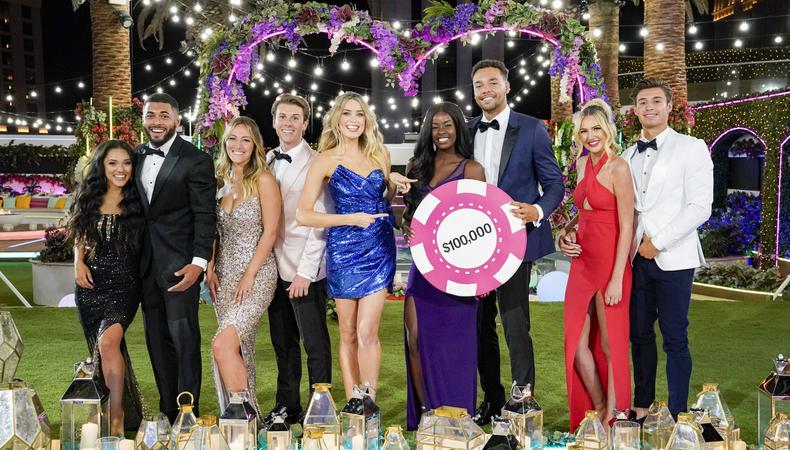 "Love Island" is about to be more diverse. CBS has announced that going forward, their reality shows will feature a cast that is at least 50% BIPOC. This diversity pledge will go into effect in the 2021–2022 season. CBS is responsible for shows such as "Survivor," "Big Brother," "The Amazing Race," and "Love Island."
"The reality TV genre is an area that's especially underrepresented, and needs to be more inclusive across development, casting, production and all phases of storytelling," said George Cheeks, president and chief executive officer for CBS Entertainment Group, in a statement. "As we strive to improve all of these creative aspects, the commitments announced today are important first steps in sourcing new voices to create content and further expanding the diversity in our unscripted programming, as well as on our network."
This announcement is part of CBS' recent efforts to diversify its offerings. In July, the company announced that it would allocate at least 25% of its future script development budgets to projects by BIPOC individuals. It also set a goal to diversify its writers' rooms, with 40% BIPOC writers (the goal will increase to 50% in the 2022-2023 season). It also announced a multi-year partnership with the NAACP to create diverse programming.
These efforts are a response to a controversy in 2016, when CBS announced six new shows and were led by a total of eight white male actors. It inspired a Twitter hashtag #CBSsoWhite. According to a former CBS manager, Whitney Davis, in an op-ed for Variety, "The company has a white problem across the board. Did you know that there's not one Black creative executive working at CBS Television Network or CBS Television Studios?"
And the cast members of CBS' reality shows have come forward with criticisms. Over the summer, former cast members of "Survivor" formed a group called the Black Survivor Alliance to bring "light to our collective experience with implicit bias and racism on and off the show," according to Entertainment Weekly.
Another group of "Survivor" alums released a Change.org petition calling for more diversity in front of and behind the cameras, as well as institute a zero tolerance policy towards racism.
Said the petition: " 'Survivor' has produced 40 successful seasons over 20 years by telling the stories of people who represent a wide array of human experience within the context of a game of social strategy, physical challenges, and survival. Representation matters. One of the most important ways we can embrace our diversity and evolve is to represent that diversity responsibly, equitably, and fully. A commitment to the aforementioned actions would have a huge impact and move us toward a more fair, just, and equitable society."