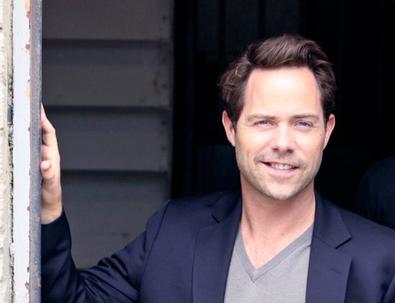 Casting director Duncan Stewart casts celebrities such as Christie Brinkley, Jerry Springer, America Ferrera, Ashlee Simpson, and Billy Ray Cyrus in the Broadway, West End, and national tour productions of "Chicago." But at his New York–based casting office, Duncan Stewart and Company, he's also looking for new faces for that show and other Broadway, London, and regional theater productions.
"Being a small agency, we open up everything," Stewart says. "We look at every submission. That is our philosophy. And I do want us to get bigger and get more work, but I don't want to ever lose that boutique feel, and quite frankly I don't ever want to lose that boutique philosophy. We create opportunities for people. That can be someone with an agent or manager, it can be a star, or it can also be somebody who self-submits, puts a stamp on an envelope, and sends it to my company. We take that submission seriously."
So what's the best way to get his attention?
"Make the right impression," Stewart says. "Don't make the wrong impression. Some people feel like just by making any impression, they're going to be newsworthy and noteworthy—being overly aggressive, or being too kitschy. I don't need confetti in an envelope when I open up a submission to make you stand out." He pauses, then laughs. "I don't want to have to vacuum the floor because of you."
Stewart also offers his advice for actors in the audition room:
"When you walk in, keep in mind that you're being seen in the context of 100 other people," he says. "If you keep singing your top, screechiest 16 bars to show range, imagine what that feels like when you're the 80th person to do that in a row. I love the person that walks in and sings a simple, effective ballad that makes me lean forward and go, 'Wow, what else do you have in your book?'
"Bring yourself to the table. Don't try to please me. You can't possibly know what I'm wanting or what the creative team is wanting. We may think we have a very clear idea, but you may come in with something so fresh, something so out of the box, that you surprise us and we go, 'Wow!'
"Be raw. But please don't just come in with no choices. I'd rather pull somebody back because they're giving over-the-top choices than sit there and watch someone that's just trying to play it safe, or hasn't done their homework because they want to wing it because they think that's going to be more fresh. I think very few people can come into a room, wing it, and walk away with a job."
Although Stewart has had to cut back on his hours spent teaching since opening Duncan Stewart and Company with his partner Benton Whitley last year, he says he always enjoys offering classes and workshops for actors.
"I'm kind of like the magician who shows his tricks," he says, "as opposed to keeping the tricks hidden."