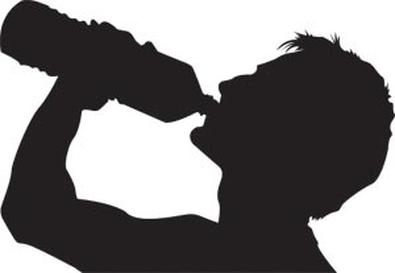 If you want a callback, says the conventional wisdom, you've got to do something to stand out, to catch the viewer's attention. Something unexpected. Something not explicit on the page. That fine advice, however, demands a caveat—and heeding it is what separates working actors from wannabes.
"It's not about making a joke or just playing something for a laugh," says film and commercial casting director Erica Palgon. "Don't go broad just for the sake of trying to stand out." Instead, she says, "perform at the height of your intelligence."
With this advice, Palgon echoes classic improv training, which says going for the joke by doing something wild and crazy or in bad taste rarely elicits laughs. In fact, it often has the opposite effect, by pulling the actor out of the character (and out of the scene), and may repel the audience. In the end, says Palgon, who coaches and teaches on-camera classes in New York (
www.ericapalgon.com
), "the smart actor will get the callback."
When thinking outside the proverbial box at an audition, the choices you make need to be intrinsically connected to the material—whether it's a film or a commercial—in order for your risky choice to be a viable one. It must seem organic to the moment.
"When actors force emotions, when they're not really connecting, or they're very technical—let me take a beat here, let me look at that person there—there's no connection to a real emotion," Palgon says. "They're not really feeling anything. They're just going through the motions of what's written on the page. You can tell when someone is really committed to what they're doing. It's eerie. They draw you in so much, you get lost in it. You can't tell where the actor started and the character started. That's the key."
And that, Palgon says, is what auditioners want: something real. It's also not just what you say, she adds, but often what you don't say that stands out—the way you linger with a look, for example, when the viewer can see what's going on in your head and it's clear that you're listening.
Whether Palgon is casting a film (which she was doing at the time of our conversation) or a commercial, she directs the same way. "I direct actors in more of a filmic way because most of the commercial directors I work with are actually filmmakers themselves who do commercials on the side," she explains. A cinematic style has also been the trend in commercials for quite a few years.
And what if, based on the script, you're not sure whether they want it real or broad? Ask. They'll be happy to tell you.
Palgon confesses that she finds it especially frustrating when actors don't take advantage of their time in front of her, when they play it safe, when they don't put the pieces together themselves. "A lot of actors need to be told what to do, hand-held," she says. "But it's not that kind of a business. You have to use your head."
Conversely, the CD respects actors who come in with intelligent questions. "Directors love that actors ask questions that show they're curious and committed, not just winging it. Directors respect that," she says, because it's a harbinger of how the actor will behave on the set: involved and committed. "We respect actors when actors put as much work into their jobs as we put into ours."
For Palgon, the casting process is a collaborative one. "Some actors act as if it's us against them, but that's a scary actor to have around when they're intimidated," she says.
"People don't get excited about actors when they do only what's on the page," Palgon says, "or who just play it safe." When actors are afraid of not doing it "right," she warns, they can't make strong choices and they can't take risks.