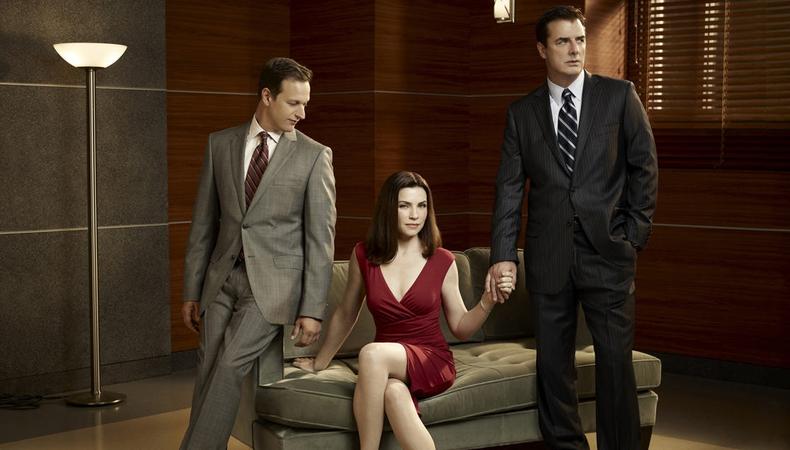 "The Good Wife" has been very good indeed to Mark Saks. The casting director has already won two Artios Awards and just earned his third consecutive Emmy nomination for his work on the CBS drama. Further proof of Saks' talent is evidenced by the seven acting nominations the show picked up this year.

The busy Saks also casts another hit CBS show, "Person of Interest," and the new series "Elementary" for the network, but was kind enough to find time to talk to Backstage about his process, pet peeves, and hidden gems.

What kind of actors do you look for on "The Good Wife"?
Mark Saks: I think all shows benefit from a healthy dose of the familiar—the veteran actors out there—and really new and surprising people. We offer three types of roles on the show: one-time only guest stars, in which they probably won't come back; recurring roles, for people who will drop in occasionally; and roles with a finite arc to them. Things can change, though. Dylan Baker was meant to be a one-off, he went to prison, and he's out now. Nobody ever thought he would be back but here he is, on his second Emmy nomination!

Was there anyone unknown you found this year that really stood out?
Saks: No one was unknown to me, but if you want to call it a surprise just because the role is so big and she was so green, I would cite Grace Rex, who played Michael J. Fox's associate, Martha. I knew her from Ball State and by reputation, and I had met with her and I thought, "You've got to come in and read this." She was just right and I showed it to the producers and even though she had very little on her resume, we all thought she was great. It was a delightful surprise.

You mentioned Ball State. Do you go to college showcases to find talent? Where else do you find new actors?
Saks: We go to all the showcases. We cover everything—Juilliard, Yale, NYU, Carnegie Mellon, Rutgers, Purchase, ACT, ART, Irvine—you name it, we cover it. I see a lot of theater, probably three or four things a week. And I watch a lot of movies and pilots. I was up at Williamstown this summer, where I saw four shows and met with some non-Equity kids, people getting out of the conservatory programs. We're always looking for new people.

Do you have any pet peeves in the audition room?
Saks: My pet peeve is always about preparation—people who are not prepared. People who want to be on television but don't watch television. People who don't bother getting a copy of the breakdown from their agent or a copy of the script if it's available, or who prepare the sides inadequately. People who don't own a camera, even if it's just a phone, where they can film themselves and look at it. People who don't know the premise of the show. I mean, it's been on for three years. It's different for new shows, but the box sets are available, it's rerunning now during the summer, and you can always find it on any number of services out here. Actors can be complacent or lazy, which leads to being unprepared, which is a huge pet peeve of mine.

What are some other things you enjoy about casting the show?
Saks: I love the people who are working together, and the relationships. I like to hide "Easter eggs" in that way. For example, we put Nathan Lane and Christine Baranski together a lot. They're old friends. Their friendship goes way back to "The Birdcage" and "Lips Together, Teeth Apart." I hide things in the show just for fun that some people get.

I had Patrick Page do a scene with Alan Cumming. For those who follow these things, Patrick is the Green Goblin in Broadway's "Spider-Man" and Alan was supposed to play that role originally. We put Maura Tierney in with Julianna Margulies. There's a little "ER" reunion there. I like to pair people who know each other. It functions like a repertory company where everyone knows everybody. It can also help people to agree to do things, if they know who they'll be working with.

What can we expect from season four?
Saks: All the scripts are great, but this year especially there hasn't been anything even touching mediocre. They're all phenomenal and the roles have been amazing. We have some great actors coming in: Amanda Peet, Kristin Chenoweth, Mark Warren.

Mark is playing Kalinda's husband. He's really unknown in this country, and I worked very hard to get him. There was such a buildup about Kalinda's husband, and we'd talked about several American actors and I'd always been a big fan of Mark's. He just wrote me a very nice note saying, "I've been doing this for 20 years in the UK and this has been a breath of fresh air." He's going to be very surprising for people.