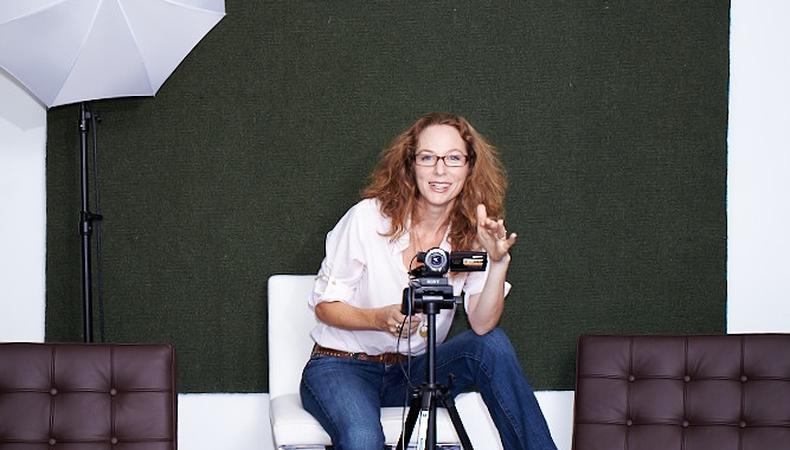 Casting director Sarah Finn assembled Marvel's "The Avengers," won an Artios Award for crafting the ensemble cast of "Crash," and found the "Seven Psychopaths" of Martin McDonagh's upcoming film. She says her experience as a New York theater actor early in her career helped her become one of the top casting directors in Hollywood.

"Everything that I was doing as an actor in the theater really informed my approach to casting," Finn says.

After graduating from Yale, Finn was a member of the Ensemble Studio Theatre in New York City, where she was expected not only to act onstage but also to take on behind-the-scenes roles such as director and producer.

"They have a very multidisciplinary approach to theater, so if you want to star in a play you'd better know how to run the light board," she says of the company. "They really felt like part of your education as an actor involves understanding the process as a whole, which was fantastic."

Casting director, producer, and director Risa Bramon Garcia became Finn's first mentor in casting, as the two collaborated at EST on various projects and in various capacities. Finn discovered that casting combined all of her favorite jobs into one.

"It was very organic for me," Finn says. "As an actor, I was always interested in the collaborative aspects of theater. For me, casting is equal parts acting, directing, and producing. I was working with [Garcia] in all those different areas. And to be able to start out with someone like her, who loves actors, is a natural and very gifted director, and has that insight, was very influential to me."

Finn moved to Hollywood a few years later when she was hired by CD Deborah Aquila to be director of feature casting at Paramount. One of her first tasks there was casting "200 Cigarettes," the 1999 film directed by Garcia.

Mark Ruffalo, who Finn has known for more than 20 years from their time together at EST, auditioned for the movie "and should have gotten a part," she says, "but he didn't get approved because he was an unknown theater actor in New York."

Years later, though, Finn was able to find the right role for Ruffalo. As the final piece of the puzzle for the ensemble cast of this summer's blockbuster Marvel superhero movie "The Avengers," Finn cast him as mild-mannered Dr. Bruce Banner, known to transform from time to time into the Incredible Hulk.

"I remember saying to him right when I was getting into casting, 'Mark, one of these days we're going to work together!' " She laughs and adds, "It was hugely wonderful and gratifying and fun to see him at the 'Avengers' premiere after he was able to take the role of the Hulk, and to be able to say, 'OK, I'm glad this worked out,' however many years later."

Finn says that she still uses the theater as a primary source of new talent for upcoming film projects. Even if she can't attend every production, "I read reviews very diligently," Finn says. "I try not to limit myself to L.A. I also try to find out what's going on at Louisville, and what's going on at Ashland, and what's going on in Chicago. I guess because I have a theater background, I know how well trained theater actors are and how dedicated they are, and I feel like that's always a fantastic resource for us to find new talent. How do actors catch our attention? I think that's a great way to do it. Be in a theater company, be performing, and get mentioned in reviews. That's something that people pay attention to."