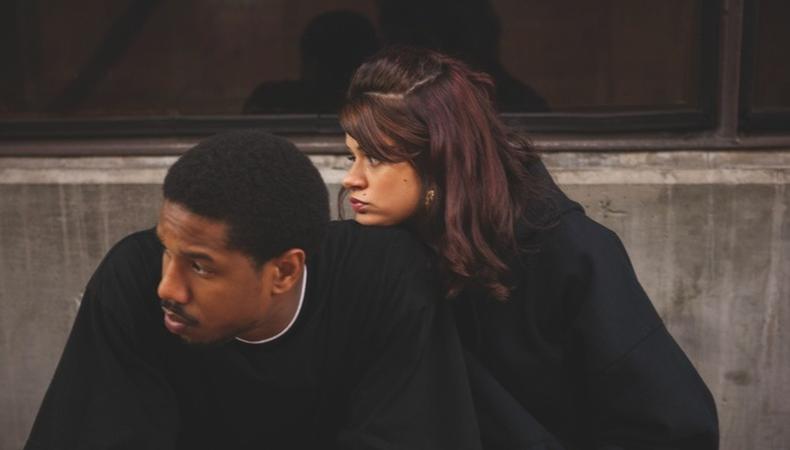 "Fruitvale Station" is the true story of the last day of Oscar Grant, a father, a son, an ex-con, a boyfriend, and a friend who was killed by a BART police officer in a BART station in Oakland, Calif.—an event that was captured on multiple cell phone cameras. But just because real people were being portrayed on film didn't mean in this case that actors had to be dead ringers.
"When you're doing a film about people in the public eye, it's different," says casting director Tracy "Twinkie" Byrd. "With this, we were casting the passions and the performance and the work."
That included Michael B. Jordan, who was at the top of a short list of actors for the role of Grant. Both Byrd and writer-director Ryan Coogler were fans of Jordan's dating back to his work on "The Wire," and after meeting with him it was pretty clear that they'd found the right guy. "He read the script and was interested, and then he sat down with Ryan, and they hit it off right away," Byrd says. "By the time I saw him after their meeting Michael B. was ready to push everything else back to make it happen."
That passion translated even to auditions for other characters. Before Octavia Spencer signed on to play Grant's mother, Jordan read with several actors on film. "He was so good even then I almost went out of my mind," Byrd recalls. "I was crying. I don't even know how to explain to people the feeling that came over me watching him work."
Spencer (who ultimately became a co–executive producer on the film) didn't audition, though she did speak to Coogler over the phone and via Skype about the character. But Byrd points to child actor Ariana Neal, who played Grant's daughter Tatiana and whom the casting team found via an online submission, as the film's hidden jewel.
"Ariana and Michael," Byrd says before trailing off. "That little girl is awesome and overlooked. It's very much like a Quvenzhané Wallis thing. She really had a connection with him, and that's what made you feel for him so much. To be a part of a project that's going to touch lives and change minds, that's what's important to me."
Casting Director: Tracy Byrd, Nina Henninger
Director: Ryan Coogler
Writer: Ryan Coogler
Starring: Michael B. Jordan, Octavia Spencer, Melonie Diaz, Ariana Neal
The Pitch: This drama follows the final hours of 22-year-old Oscar Grant III's life before he was shot down by an Oakland, Calif., BART cop.