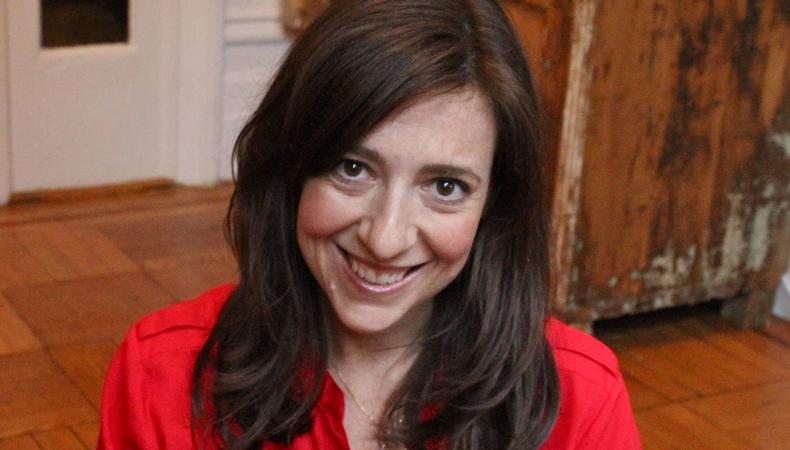 "My favorite age to tell an actor that they booked the job is 18 to 25 years old," says Leslie Zaslower, the former director of casting for Nickelodeon's New York office. "To make that call to someone and to validate them is my favorite call to make. I just love it. And kids, too, because I love hearing them squeal. It's so fun. That's their dream!"
Zaslower has made many dreams come true over the course of her 17-year career in the entertainment industry as a casting director, an agent, a voice director, and an acting coach. She's worked with children and adults of all ages, but her focus has been developing young talent.
At Nickelodeon, Zaslower cast the principal voice roles for many of the network's shows and also oversaw all casting of Nick Jr., TeenNick, Nick at Nite, and Nickelodeon's voiceover and live-action projects and promos in New York. She was the casting director for animated preschool series such as "Dora the Explorer," "Bubble Guppies," "Go, Diego! Go!," and "Team Umizoomi," as well as Nickelodeon live-action shows such as "Victorious," "How to Rock," and "The Troop" and multiple pilots.
"My love for working with young talent probably comes from the fact that I loved being in plays as a kid," Zaslower says. "I was in camp plays and I was in school plays, and I loved it. And then as a camp counselor, I loved working with children."
She began as an assistant in Cunningham-Escott-Slevin-Doherty Talent Agency's Adult Voiceover Department and eventually worked her way up to be an agent in the Young Talent Division. Then, after nearly a decade at the agency, Zaslower became director of talent and casting of preschool television at Nickelodeon, a role that involved talent relations and casting kids. She acknowledges that the transition from agent to casting director is uncommon but is thankful that her varied background helped her next career move.
"As a voiceover agent, I was putting kids on tape and recording them at CESD most of my afternoons," Zaslower says. "So transitioning over to being a voiceover casting director, I knew exactly what to do in the studio with them. I had a very rare opportunity in this industry to find a perfect fit."
Zaslower adds that when she left CESD, she was already representing many of the young cast members of Nickelodeon shows such as "The Backyardigans," "Blue's Room," and "Go, Diego! Go!"—including Jake T. Austin, the voice of Diego. (Other former clients include Kristen Bell, Mike Vogel, Jesse McCartney, Hayden Panettiere, and Becki Newton.) She was suddenly in charge of talent relations for the same kids she had booked on those jobs.
"It was a really great fit for Nickelodeon to have someone who understood the other side of the business," Zaslower says, "who understood about contract negotiations with an agent and also who walked in the door with these relationships."
When Nickelodeon split its talent and casting departments in 2007, Zaslower became a full-time casting director rather than stay in talent relations. She had already honed her skills working with actors in the recording studio, creating demos, and directing voice performances as an agent.
"It came naturally out of working with kids in the studio and trying to get their best takes out of them to present them to the network," Zaslower says. "It made me a natural voice director."
Since ending her tenure at Nickelodeon in May 2012, Zaslower has begun teaching workshops at Broadway Artists Alliance and offers private coaching for young talent ages 8 to 18. She says she will continue to direct voice actors of all ages for animation and commercials, and is a consultant for a talent agency that plans to create a voiceover department.
"It's not a linear path that I've taken," Zaslower says, "and now I feel so grateful for it."