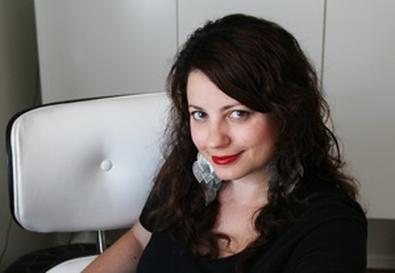 Yesi Ramirez says she didn't know there were such things as casting directors until she started working down the hall from them. Her position as a contract administrator at Universal Studios was part of a larger department that also included casting personnel, so her office neighbors were CDs such as Avy Kaufman and Universal's senior vice president of casting, Joanna Colbert.

"Basically any opportunity I had to pick the brains of casting directors or their associates about being a casting director, I took advantage of," Ramirez says. Because of her time at Whittier Law School, her department mates themselves took advantage of her skills, asking her to write their deal memos or make offers to actors. When Colbert left Universal to strike out on her own as a CD, Ramirez followed to be her assistant.

"She's truly been my great mentor," Ramirez says of Colbert. "We still collaborate together to this day. But I've been lucky enough to work with a lot of great women." Thanks to early recommendations from Colbert, Ramirez has since collaborated with such top CDs as Jeanne McCarthy, Alyssa Weisberg, and Victoria Thomas, learning the craft of casting as an assistant on feature films like "Beyond the Sea," "Blood Diamond," and "Ghost Rider." For the past several years, she's been a casting associate for films including "Love and Other Drugs," "21 Jump Street," and Alexander Payne's "The Descendants," as well as the director's forthcoming follow-up, "Nebraska."

Now Ramirez is transitioning into another role: casting director. Last summer she cast the independent films "Gus" and "Taco Shop," and a third, "Crawlspace," with Colbert as co–casting director. With her casting partner Eve Streger, Ramirez is casting three more films: "It's Dark Here," based on a true story; "Blood Moon," adapted by Nicholas Kazan from his stage play of the same name; and "Eight-Night Weekend," directed by Jack Bryan.

She is also involved in a new online service called StarCast, which offers feedback to actors after posting their audition reels. The actors who deliver the best performances are showcased on the site. StarCast is free until late August, when users will be required to pay a fee for each submission.

"It's not an opportunity most actors normally have," she says. "If you go in to audition for a part, you're not necessarily going to get feedback when you walk out of the room. So this is a great way to get some kind of constructive feedback."