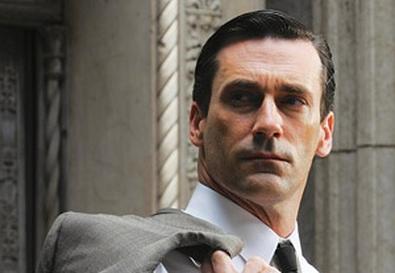 For five seasons, casting directors Laura Schiff and Carrie Audino have been finding actors to populate the boardrooms and bedrooms of the 1960s advertising executives on AMC's "Mad Men." They have been nominated for Emmy Awards for every season, winning in 2010, and the duo also won an Artios Award in 2009.

They recently spoke to Back Stage about working with the show's creator Matt Weiner, avoiding celebrity stunt casting, and finding the perfect actor to play Don Draper's new wife.

You've been casting the show since its first season. Did you know right away it was something special?
Laura Schiff: Oh yeah. I remember we were sent the pilot and I watched it first and said, "I'm dropping this off to you. You have to watch it. I don't know if anyone will ever watch it, but we have to do this job."
Carrie Audino: It was very special. Not like anything else we'd ever seen.

You cast relative unknown Jessica Paré as Megan in season 4, and she went on to become Don Draper's wife in season 5. Did you know when you were casting it that Megan would become such a pivotal role?
Schiff: We did. But we were one of the only people that knew.
Audino: Including Jessica! Jessica had no inkling of it for a long, long time.
Schiff: Which in some ways is good, you know? It's almost better to not have that pressure and expectations.

So you knew she would end up marrying Don?
Schiff: We did know. We were told it was Don's second wife. Or third, technically. She had one line in her first episode and it was like, "Here's one line. This is Don's new wife."
Audino: So that's a casting challenge. You have to find the right person without a lot of material.
Schiff: We saw more than we normally see. I would say probably about 20 people.

What were you looking for with that part?
Schiff: We wanted someone that felt free, that felt she was from a different generation from the one Don and Betty were from.

What about the casting of Ben Feldman, who joined the show in Season 5 as Michael Ginsberg, and just earned an Emmy nomination in the guest category? Did you know how large that role would become?
Schiff: We knew he would be significant, though you never know at the start how significant. But we knew it would be a big part.
Audino: His casting was different from Jessica in that the first episode he was in, it was a really big part. So based on that material, you could tell if someone was going to be able to carry it off or not. We knew it would be a big, recurring character. But I don't think we knew exactly where it would go in the same way we did with Megan.

Also earning a guest star nomination was Julia Ormond, playing Megan's mother. Was that a situation where someone was suggested to you, or did you go out looking for a name?
Audino: We never got out looking for names.
Schiff: We really shied away from it for years.
Audino: Julia really was sort of a special circumstance. She and Matt had had a relationship, and she was a humungous fan of the show. We weren't going to put her on unless we found something perfect for her; we weren't just going to throw her in for the sake of it. But when we had the part of Megan's mother, it was just so perfect.
Schiff: We really look to have the people blend into their characters and a lot of the time, casting a big name would take you out of it. With Julia, it was really the perfect role for the perfect actor, and it wouldn't take you out of it. We don't look to cast names, but when there's someone who's perfect, they're the best person for the role.
Audino: We've definitely told a lot of very high-profile people that they're too famous and it's just not going to work on the show. And it's not because we don't love them and Matt doesn't love them.

It sounds like you might get to know a lot more about where stories are going than most people.
Schiff: Not more than the writers, but we definitely get to know some things that others don't know. Because if you don't fill us in, it might not come out right. And we spend a lot of hours in a room every week with Matt, and he has learned to trust us over the years.
Audino: He, unlike a lot of showrunners, comes to every session, reads actors for every single role. Even a one-line role, Matt will be there for and will give direction on and talk to the actor and really spend the time. He's very collaborative. He really includes us in the creative process. It's been an incredible thing for us.
Schiff: We're thankful for it every day.