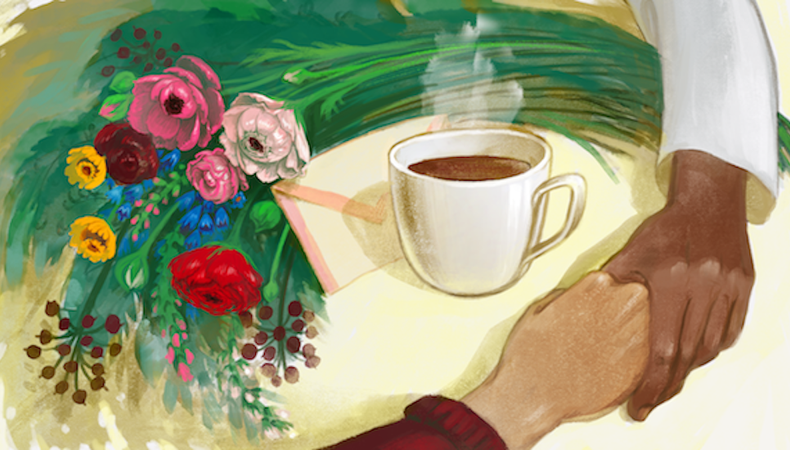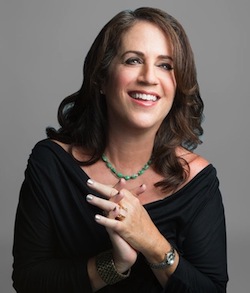 Last month, I spent a Saturday afternoon being interviewed by legendary acting teacher Howard Fine at his Los Angeles studio. It was a great honor. His on-camera interview series, "In Conversation," is definitely worth checking out, and can be found on his Facebook page at Howard Fine Acting Studio Los Angeles. It features insightful interviews from several of our industry's key players.
We were joined by a number of his students, and after our interview, a spectacular conversation arose from the group discussion. One of the actors spoke about how the ability to lead with love is so needed within our industry—self-love, love for others, being grateful, loving what you do. She came to this realization while in the hospital recovering from an operation. While there, her self-reflection kicked in and she began noticing all the little things around her that she hadn't before. The nurse who brought her hot tea; the beautiful flowers blooming at her bedside; old friends taking the time to visit her—all the sights, sounds, and smells. It made her realize that she needed more love in her life. She couldn't take anything for granted.
Another actor then pivoted from that idea and made it more specific to a story of his own. He recalled sitting in the waiting room before an audition. As it so often is, the room was filled with actors all vying for the same role. As he sat there, he had an epiphany: Most simply put, we're all in this together.
What if we stopped trying to compete with each other and instead wished each other well? This actor was so knocked out and grateful to be in the same room as these amazing actors around him. He realized that even if he didn't get the role, he had already won; there was an overwhelming amount of talent in the room, and he came to understand that he was actually part of that group and could share in its power. He had been invited to participate in this party.
Considering these two stories, it's clear we need to celebrate and cheer each other on in this process. What if we sent out love to all the people in the room instead of competitiveness? Can you imagine how the energy would change for all involved? What if we all did this outside the audition process and in our everyday lives?
This led to us talking at length about volunteerism. Volunteer outside of this business and be of service to others. This will not only help the people you're working with, but will significantly improve your own mental health. If you don't do something to help those in need and feed your soul, you'll risk becoming a shell of a person.
It reminds me of Lin-Manuel Miranda. When the "Hamilton" scribe won the 2016 Tony for best original score, he presented a sonnet partly in tribute to the victims of the Orlando nightclub shooting that year, ending it with "Love is love is love is love is love is love is love is love is love." Certainly, this is the core of almost every religion, and it's a recipe for success not only for you, but for everyone. Together, we can change the world.

Known for her work in film and television, producer and casting director Marci Liroff has worked with some of the most successful directors in the world such as Steven Spielberg, Ridley Scott, Mark Waters, Christopher Nolan, Brad Bird, and Herbert Ross. While working at Fenton-Feinberg Casting, she, along with Mike Fenton, cast such films as "A Christmas Story," "Poltergeist," "E.T. – The Extra Terrestrial," "Indiana Jones and the Temple of Doom," and "Blade Runner." After establishing her own casting company in 1983, Liroff cast "Footloose," "St. Elmo's Fire," "Pretty in Pink," "The Iron Giant," "The Spitfire Grill," "Untamed Heart," "Freaky Friday," "Mean Girls," "Ghosts of Girlfriends Past," "Mr. Popper's Penguins," "Vampire Academy," and the upcoming "The Sublime and Beautiful," which she produced as well, and the upcoming film "Magic Camp.".
Liroff is also an acting coach, and her three-night Audition Bootcamp has empowered actors to view the audition process in a new light. The class spawned an online course available at Udemy entitled "How To Audition For Film and Television: Audition Bootcamp." Visit Liroff online at marciliroff.com, follow her on Twitter @marciliroff and Facebook, and watch her advice videos on YouTube. You can also read her blog.
Ready to get to work? Check out Backstage's Los Angeles audition listings!