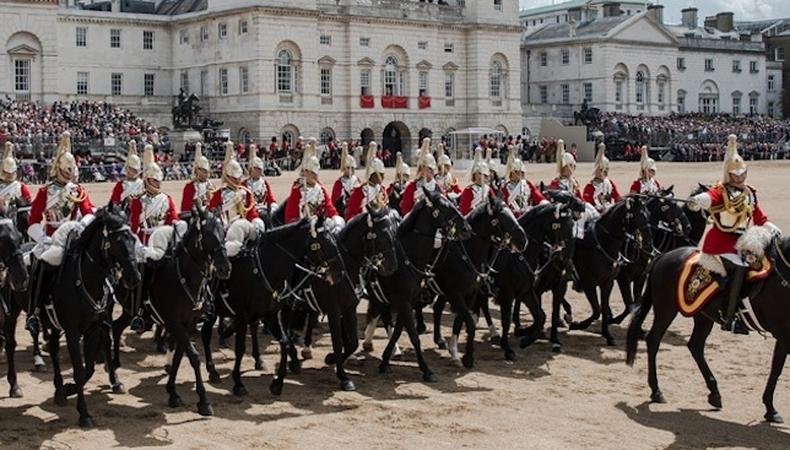 After the events of last week, we could all use a bit more self-care. So as one of the greatest cities in the world, let London show you how strong, resilient, tenacious, and enjoyable it has always been.
Let it roll.
Don't you sometimes just want to put on some roller skates and dance the night away overlooking the city? Now you can at the Rooftop Roller Disco in the East End. Skates are included, but BYO funk. (Tickets: £10)
Shakespeare with a side of cider.
You know it's summer when a large purple tent shaped like a cow comes to the Southbank. The Underbelly Festival is in full swing and on June 18, the bard gets boozy with "Romeo and Juliet" performed by the always inebriated Sh*t Faced Shakespeare company. Definitely not one for purists! (Tickets: £15.50)
Live (and view and eat) the sweet life.
Living in London means being at one with British culture—even the sweet, edible kind. For two days only on June 16 & 17, the humble Wine Gum and lowly Jelly Baby are being transformed into assorted works of art at a pop-pop exhibition in Soho. Plus, the eating of exhibits is encouraged. (Free)
Slam it.
Why not combine work and fun by auditioning for MonologueSlam UK? Auditions are June 17-18 for those hoping to win a place at the final in July. If you're one of the 20 lucky finalists, you'll get to perform for an audience and panel of "people in a position to move [your] careers forward." (Tickets: £5)
Sip and spin.
Maxine Peake is one of the UK's finest actresses but she's less well known as a DJ. On the first Friday night of the the Royal Academy's famous Summer Exhibition (June 16), she'll be taking to the decks to mix punk, northern soul, electronic, reggae, and cocktails in this very special late night DJ session. (Free)
Pageantry at its finest.
It's the big one: June 17 is the Queen's annual Trooping the Colour parade. Military bands, horses, soldiers in the traditional busby helmets—this is British pomp and ceremony to the max. Officially, it marks the Queen's official birthday (yes she has two!) but unofficially, this is chance to gawp at the Royal Family and the pageantry us Brits are known for. (Free)
Check out Backstage's London audition listings!