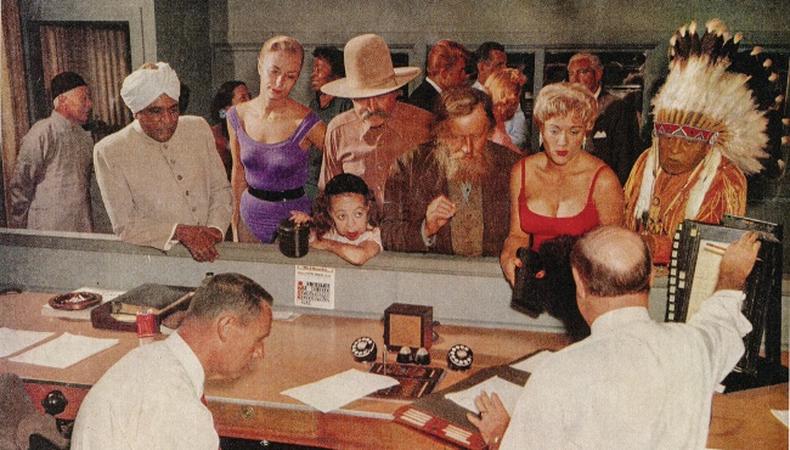 Are you straight out of Central Casting? Then you're one of the thousands of actors across the country who's been cast by the premier agency as extras and background talent. Employing Hollywood hopefuls nearly as long as the film industry itself, this year marks Central Casting's 90th anniversary. The occasion was commemorated earlier this month in Burbank, Calif., with a special reception for its registered talents purposed for "appreciating them and all of their contributions and hard work," Executive Vice President Jennifer Bender told Backstage. Celebrations will continue through 2016 with a spring reception for the agency's studio clientele of directors, producers, and casting directors.
No other agency is as synonymous with casting background actors, and it's not just due to its near century-spanning legacy. It's become a reputable source for filmmakers, in part thanks to its hands-on, collaborative approach in finding the pool of talent needed for a given project.
"When we're working with a particular television show or feature film, we'll collaborate with the director to get an understanding of what their vision is," Bender explained. "One director's vision of a New York street scene might be different from another. We're helping paint that picture."
Over the years, Central Casting has also learned to adapt to changing times. The Hollywood system as a whole has witnessed major shifts in recent years, particularly with productions that previously filmed exclusively in Los Angeles now moving to New York City and parts of the South. In the last decade alone, Bender has overseen Central Casting branch openings in Manhattan and New Orleans, and an Atlanta office is on the way.
"I've been here 20 years, so when I first came here, there was less of a need to expand to other places. This is where the lion's share of work was," Bender said of the West Coast. Then, when possibilities for film locations began expanding, whether due to a state's tax incentives or a desired setting, Central Casting followed suit. "It only made sense for us to expand. For the first 80 years, we were just in Los Angeles. It's only been in the last 10 years that we've expanded to other cities, which was a huge shift for us."
Bender is confident Central Casting will continue adapting with the industry's tides. "We'll keep up with where it goes and be there to accommodate the studios and be where they need us to be," she said. "Right now, that means going into Atlanta, and we're happy to do it—it's exciting for us."
Interested in becoming an extra with Central Casting? Each of its three offices holds regular open calls. Once registered, actors are put into Central Casting's database with a headshot (taken on location at the agency's offices), physical information (weight, height, hair color, etc.), and special skills—so if you can ride a unicycle, be sure to tell them! Registration days are different for each location, so check centralcasting.com to find the next call near you.
Inspired by this post? Check out our audition listings!