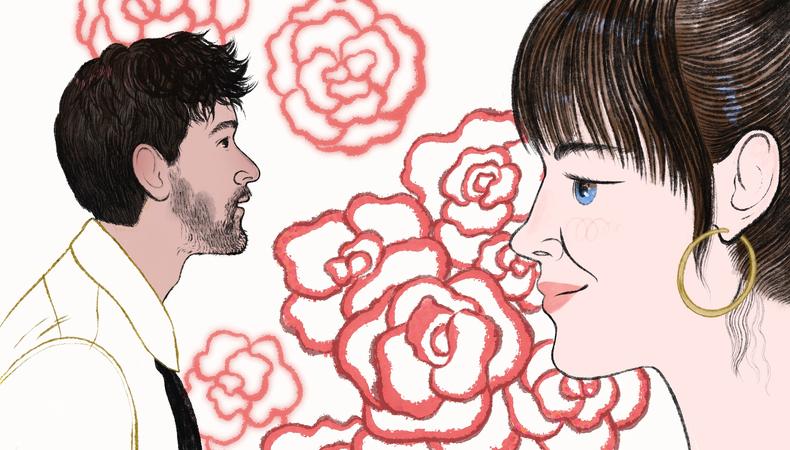 "Cha Cha Real Smooth" has more than just a catchy title. The 2022 Sundance Film Festival audience award winner from writer, director, and star Cooper Raiff blends A-list casting (Dakota Johnson, Leslie Mann, Brad Garrett) with freshly discovered teen actors to tell the story of a floundering bar mitzvah party host (Raiff) and his growing friendship with a mother and her autistic daughter Lola (Johnson and newcomer Vanessa Burghardt, respectively). Longtime casting director Angela Demo walks us through her process for discovering new talent and casting authentically, and discusses the merits of indie films.
How did you first begin working on "Cha Cha Real Smooth"?
I was actually asked to work on a different film with the director, and it just so happened that "Cha Cha" was going to be slotted first. He brought me along with him. I read it and just fell in love. I thought it was so truthful. I compare it to a couple of other really special films that I've cast during my career that really spoke to me: "Me and Earl and the Dying Girl" and "The Spectacular Now." I just got chills when I read "Cha Cha." I really love working with this age group of younger talent, and doing nationwide or international searches and signing kids to play these roles, so that's just right up my alley. I thought it would be such an exciting challenge for me.
Where did your search begin to find actors aside from Raiff and Johnson for "Cha Cha Real Smooth"?
With the kids. When I start a movie like that, where I'm searching for unknown people, people with special talents, whatever it may be, I like to start there, so I have the most time to conduct a full search. For this film, we did a nationwide search. [The character of] Lola was at the top of my list, because I wanted to have the most time for that role, since we were very committed to casting authentically and finding an actress who is on the autism spectrum. I reached out to different kids' theaters, and I was doing open calls everywhere, virtually. My associate and I were going through hundreds of tapes and sending Cooper the best readings. Vanessa didn't have much experience at all. She had done some theater stuff. She did have an agent at the time. I think she was in the first batch of good people I sent to Cooper, and he knew immediately. He just said, "She's Lola."
Burghardt has said that she sees a lot of auditions for autistic characters that are pretty basic, but Lola felt different. Was that sentiment echoed by other actors you saw for the role?
Yes. So many of them who did self-tapes would actually say to Cooper and me how much they responded to the role, because it was written in a way that was so true to their lives and just a three-dimensional character. Something that Cooper would say from the beginning was, "I never want this character to feel like a token person from this group. It's part of her, but it's not the only thing about her." We also worked with an amazing organization called Respect Ability that was wonderful in mentoring us and helping us through the process.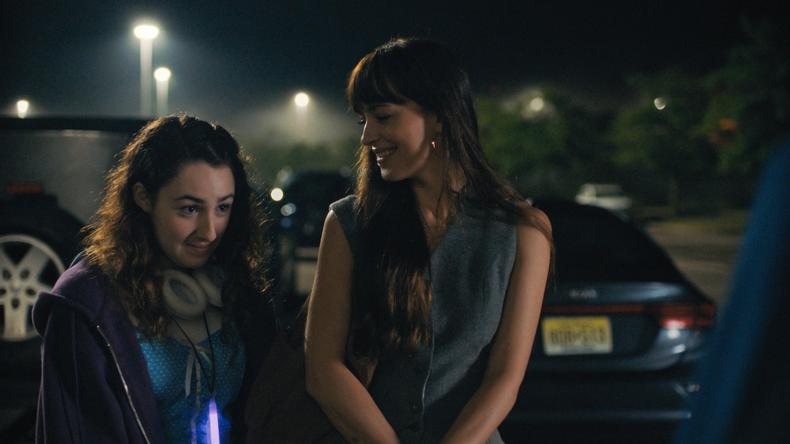 Vanessa Burghardt and Dakota Johnson in "Cha Cha Real Smooth" Courtesy Apple TV+
Much of the dialogue around authentic casting is that there's not a huge pool of actors to pull from, but you were seeing hundreds of self-tapes.
I probably wouldn't have known about them if I weren't doing this specific search, but there are many organizations in all major cities, I've found, that I could reach out to for help [who had] a wealth of knowledge. Also, with authentic talent, many are part of specific theater troupes for actors on the autism spectrum.
Looking to the other kid and teen performers, how do you typically go about "discovering" actors? What resonates with you?
My favorite kind of casting is out of the box—someone that you're not expecting. I love to cast real-looking, accessible people. When someone's watching a film, I want them to feel like they're watching a real person's life. I don't want them to think they're watching actors. It's a little bit like a painting—you have different elements. Until you have one cast member, you can't build to the next one. We built the younger part of the cast, and that was when we felt like, OK, who should play Cooper's mom who can also be David's mom? Who should play stepdad Greg? Who should play Dakota's fiancé? It can't happen all at once.
Do you feel that working in indie film fosters accessible, authentic casting in a unique way?
I spent a little time at a studio for a couple years, and before that, I had only done independent work. What I really missed about these indies was: I think you have a really special opportunity to make those discoveries in finding people. I'm not saying you can't do that out of a studio, but I do think there's a special niche in independent film that really supports and celebrates that, and it's what I've always been attracted to. I find it so creatively fulfilling and exciting. Those are the kinds of movies I want to watch, so those are the movies that are most pleasurable for me to work on.
This story originally appeared in the May 5 issue of Backstage Magazine.